Christmas is normally a time of dry, hot weather, pool visits and gathering with family and friends. 2022 has certainly provided some unusual weather conditions, with heavy rainfall in recent months leading to flash flooding, dams spilling and rivers rising and flooding. We are thinking of all people affected by these events and hoping that the worst has passed.
If you are visiting the Riverina this Summer, please check the road conditions and weather forecasts for each town before travelling – local councils can provide advice. For more information, see https://theriverina.com.au/healthanddisasterinfo/
Despite the challenges we've been facing, there are plenty of Summer events planned in the Riverina. We look forward to greeting you soon!
A not so Bland Christmas
Start your shopping and let the kids have fun before Christmas day by attending a Christmas celebration in the Bland Shire.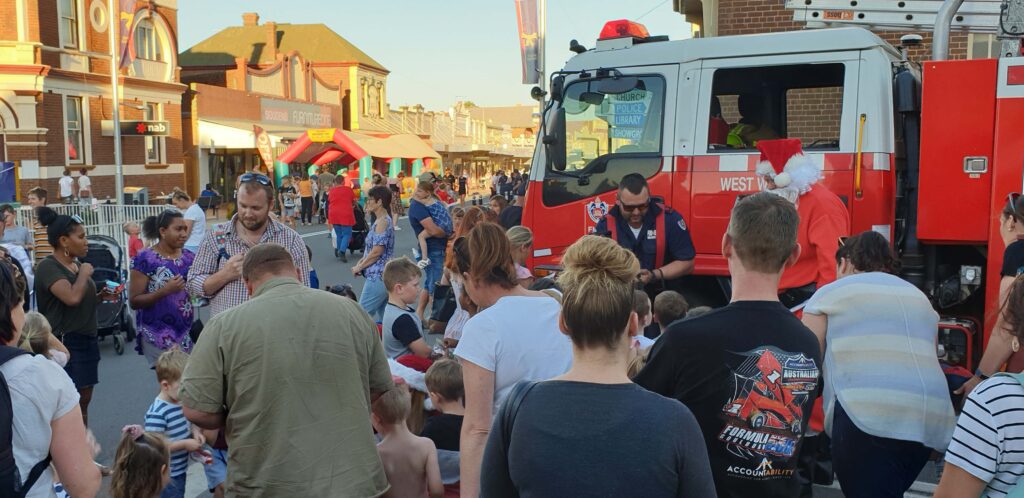 Business West Wyalong's Street Carnival held on Friday, 25th November from 4pm will have enough rides lining the main street with shops open till 8pm. Parents – take the opportunity to buy the gifts without the kids seeing, they will be having too much fun on the rides and games in the Main Street.
The Wyalong Advancement Group is hosting Christmas markets and a kid's fun day with plenty of activities and food on Saturday, 3 December from 8am. Santa will surely make his appearance with lollies for every child (young and young at heart!) and photos available. Jumping castles and lots of games with plenty of market stalls will be the highlight after Santa's visit.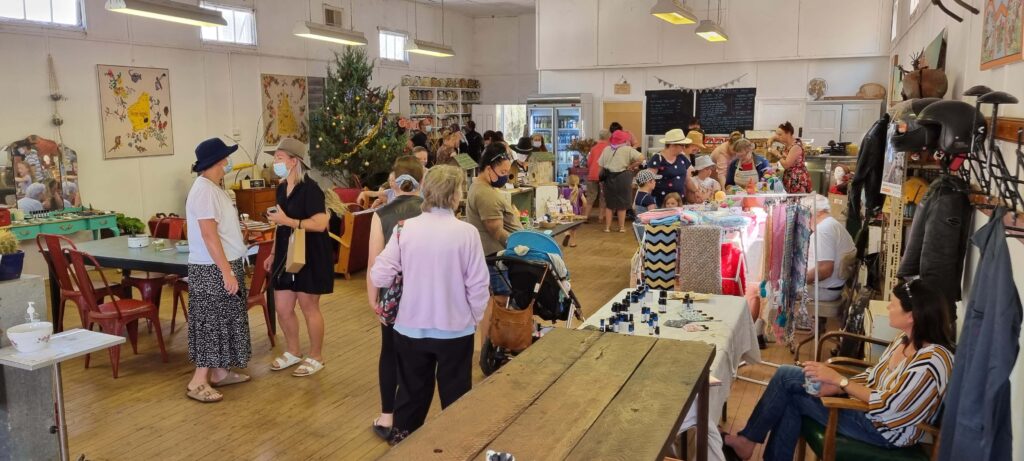 Weethalle Christmas Markets held on Sunday 4th December will provide another opportunity for parents and kids to shop for that something special with market stalls inside Fat Bob and The Blonde, as well as many more in the garden located behind the shop. 3 Tiers will entertain you with music while browsing and you can order a light lunch to enjoy while out and about. But wait, there's more! Walk across the street and enjoy unique gift stalls in front of The Whistle Stop that will serve fresh hot scones and Devonshire teas.
Christmas on Cowabbie
Christmas on Cowabbie is an evening of late night shopping in Coolamon. On Thursday 1st December from 4pm to 8pm enjoy picking up one-off pieces, handmade items and local produce at stores on Cowabbie Street.
You'll find Coolamon packed with plenty of delightful shopping experiences. While you are shopping grab a bite to eat or a drink.
Search for the undead at the Old Gundagai Gaol
Work alongside APPI – Australian Paranormal Phenomenon Investigators as they investigate the Old Gundagai Gaol on Saturday 17th December from 7.30pm. Access to this venue in the darkest hours is not otherwise permitted, so come along and see if you can connect with the spirit world, seeking an indication of life after death.
Proudly say you have investigated the Old Gundagai Gaol, a lock-up, prison and place of incarceration. Tickets are $75 and can be purchased here.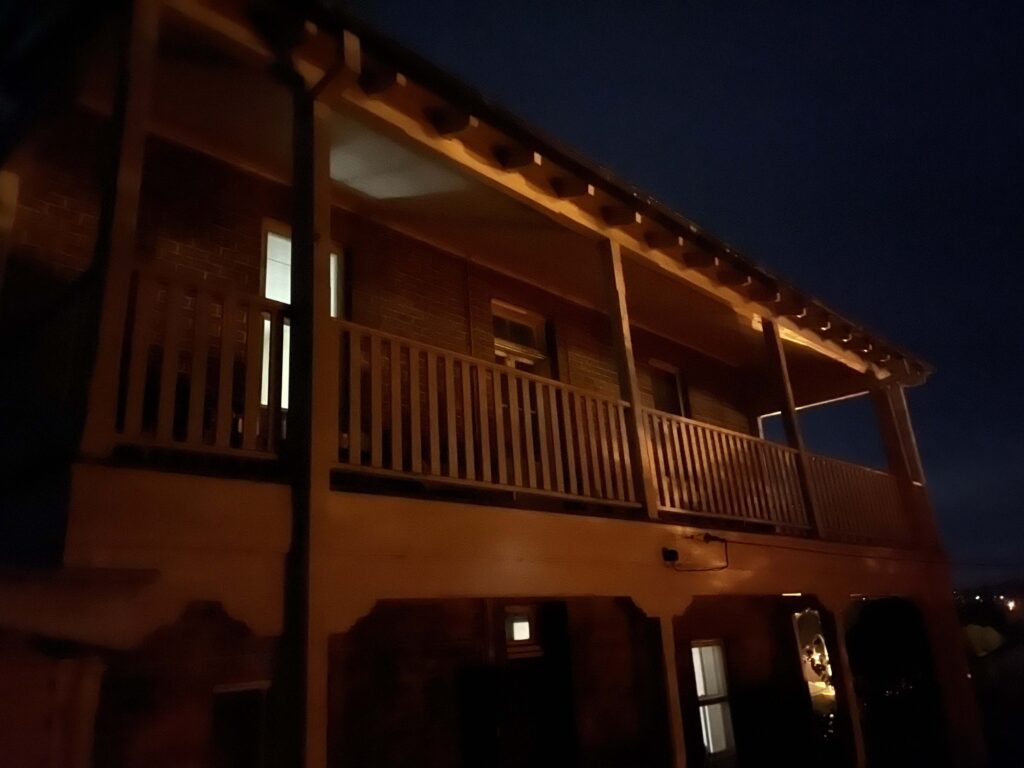 New Year's Eve in Temora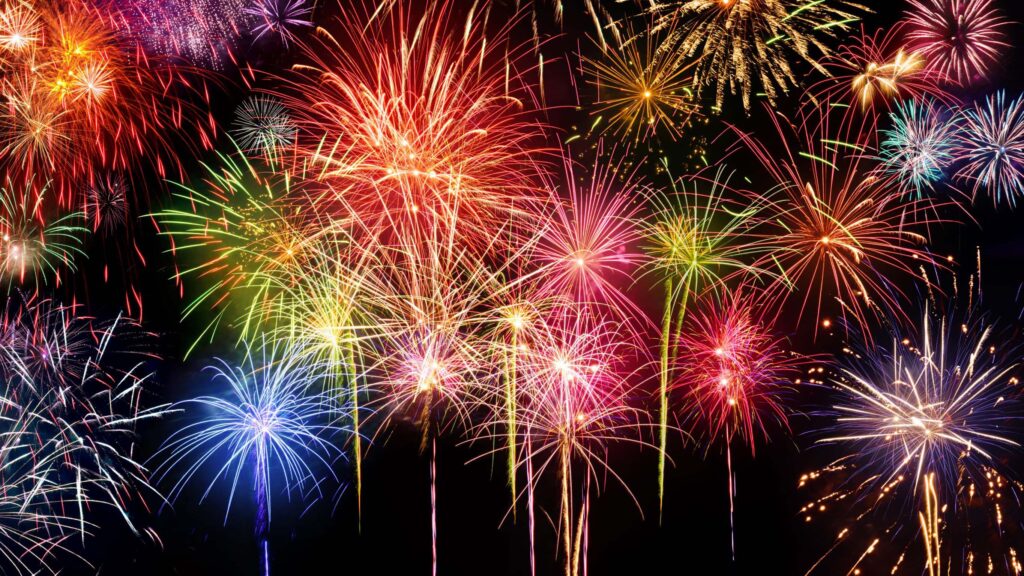 Looking for a free and fun way to bring in New Year's with the family? Head to Temora for a free pool party and fireworks.

With live music, family-friendly activities, a splash park, waterslide, and an Olympic swimming pool at the ready, your New Year's Eve is sorted.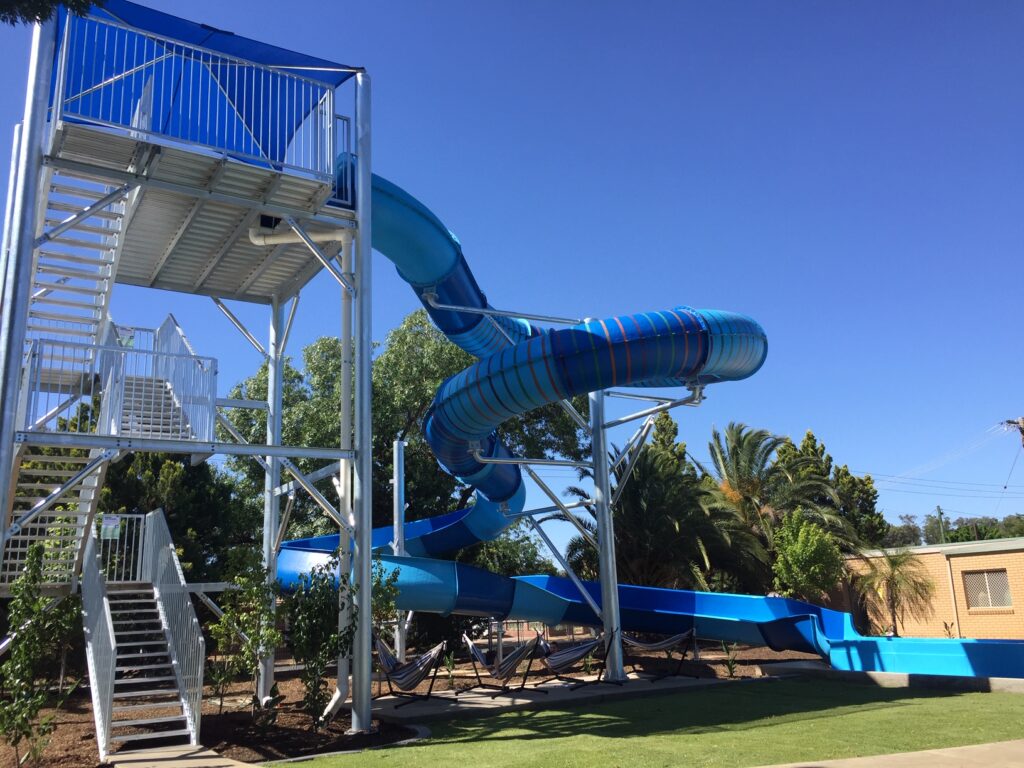 From 4pm the Temora Recreation Centre will be buzzing with an enthusiastic crowd of families enjoying the last hours of 2022. Pack a picnic or grab something from the kiosk for dinner, and settle in for a free and relaxed end of the year.
Fireworks will explode from 9pm from a neighbouring park meaning you'll have full vision of the spectacular event.
Tickets are free but must be booked. You can get your free tickets at: https://temora.com.au/events-1/new-years-eve-pool-party
Coolamon NYE Street Party
Bring your family, bring your friends! Join us for a family fun street party packed with activities and entertainment.
Coolamon's Cowabbie St will be lined with food vendors, music and a kids zone with plenty of activities from 6pm. The evening will finish with a spectacular fireworks display at 10pm.
Ring in the New Year at the Gundagai Races
Celebrate the New Year at one of Australia's most famous country towns with the Gundagai-Adelong Racing Club's New Year's Day race meeting.
Come along to the picturesque Gundagai Racecourse on New Year's Day in 2023 from 11am and celebrate with a great day out and a flutter or two with the friendly locals. Bring the family and have a very sociable and fun day out.
There will be a strong bookmakers ring as well as excellent catering and bar facilities.
A Wheel-y good time at the Tumut Cycle Classic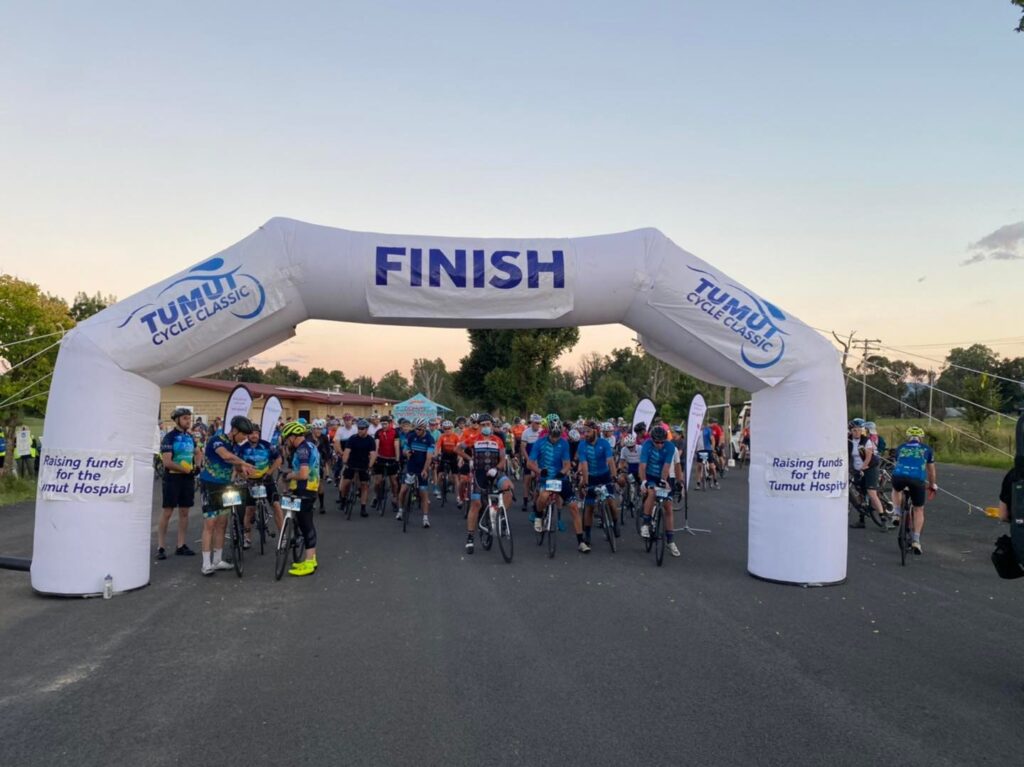 Join a scenic ride on quiet country roads combining breathtaking views of the Snowy Valleys and challenging climbs while raising money for the Tumut Hospital.
Rides cater for a range of abilities and range from 20 to 100 kilometres.
All rides take in the scenery of the Tumut Plains while those in the 75- and 100-kilomtre events enjoy sensational views over Blowering Dam and ride through Lacmalac before heading up the steep Wyangle Hill and back to the finish line.
When: 8th January 2023 from 6am
Cost: From $55
Location: Tumut and Surrounds
Tickets
Carnival of Cups in Temora
The Annual Hot to Trot Carnival of Cups is on Saturday 14th January from 4pm and is the perfect excuse to get dressed up and head to Temora.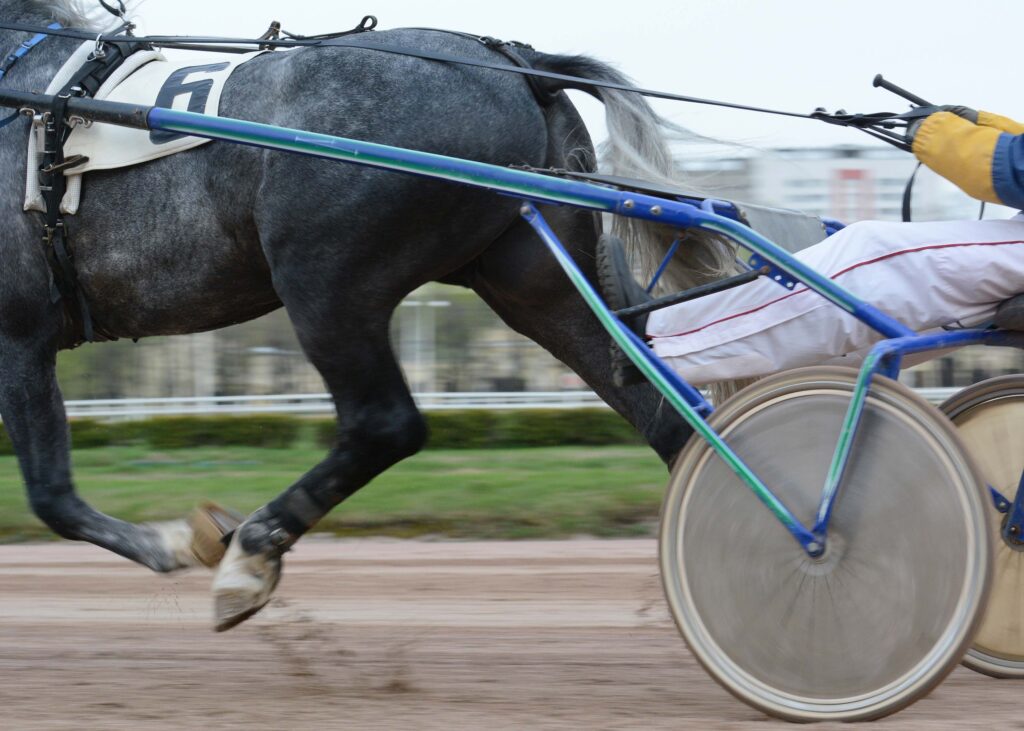 The carnival atmosphere sizzles with live music, fine dining, wine tasting and the infamous Hot to Trot Fashions on the Field.
The family-friendly event caters for harness racing lovers, fashionistas and foodies. Come along and check out the popular mini trotting races and free kids' entertainment including a jumping castle and face painting.

If all that isn't enough, the live music will have you dancing into the night and the competitive Fashions on the Field competition will see an amazing cash prize of $2,000 go to the overall winner with prizes plus gift vouchers across seven categories. Don't miss this great night out.
Celebrate the season at SummerDAZE Khancoban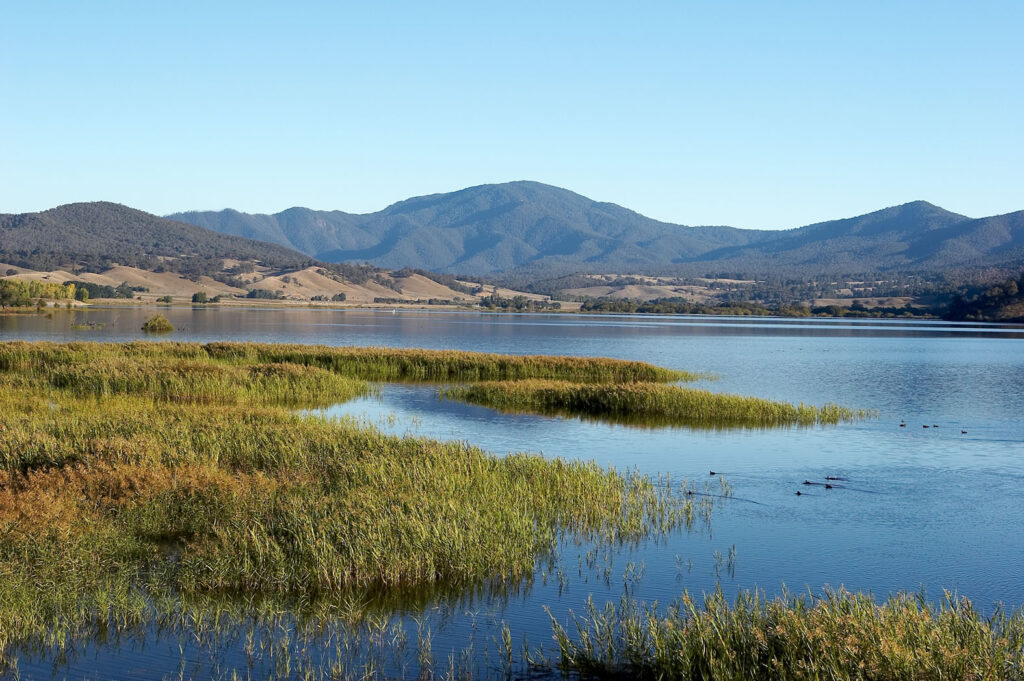 Make the most of long summer days in the Snowy Mountains with a free celebration at Khancoban, from 12pm on Sunday 22nd January 2023.
Feast on local food and drinks from the surrounding region, let the kids enjoy games, browse market stalls and listen to live music from talented performers.
Get your tickets here.
Celebrate with Carrathool Shire – Australia Day 2023
The Carrathool Shire Australia Day Celebrations will be held at the Goolgowi Pool Complex on Thursday 26 January 2023 commencing at 11am. Following the award ceremony, dive in for refreshing swim, enjoy a delicious barbeque lunch and dessert from Mr Twister. Entry and lunch are free. RSVP to Council for catering purposes.
Fun in the Sun at Hillston Pool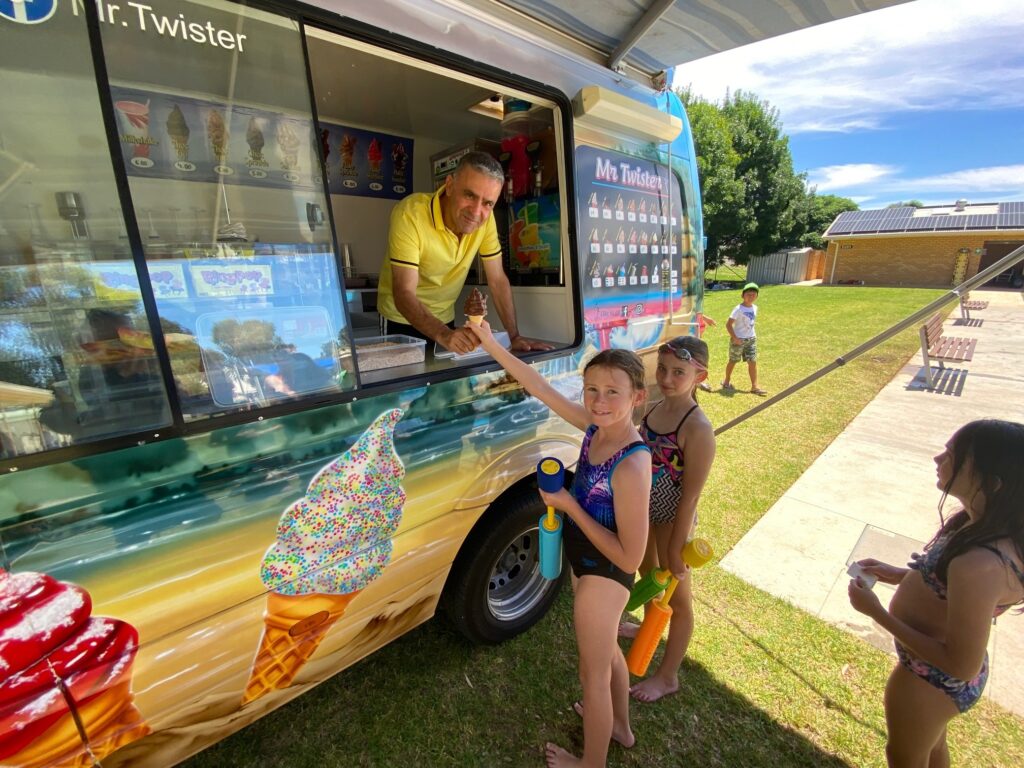 Cool down and splash around at the Hillston Pool party on Saturday 28 January 2023. Gates open at 12, entry on the day and lunch are free. Enjoy a sausage sizzle and ice cream from Mr Twister.
Warangesda Festival – Darlington Point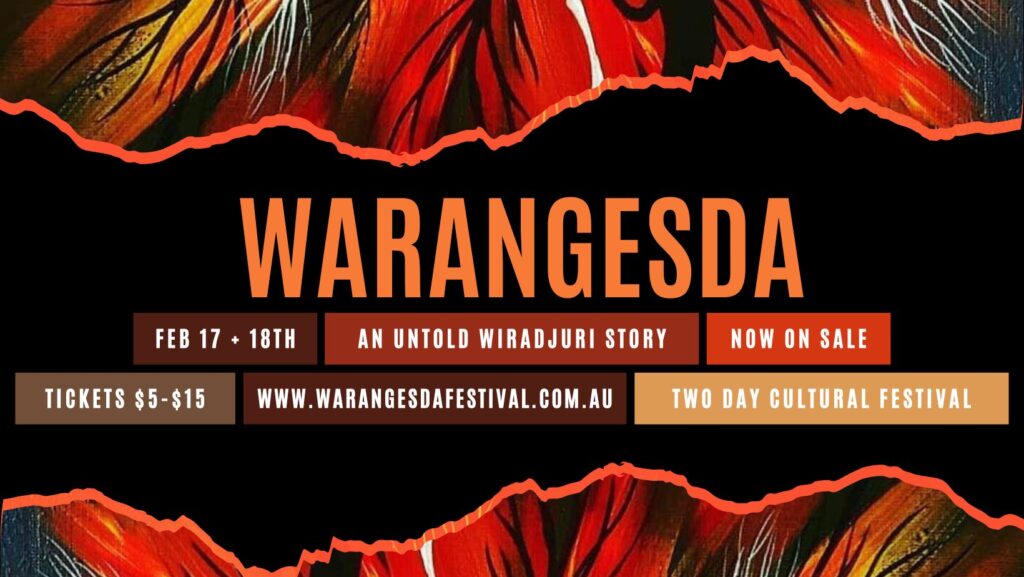 This February, bear witness to two unique days of arts, culture and music at Warangesda festival in Darlington Point from 10am on Friday 17th February. Warangesda will offer endless entertainment, opportunities to learn, and hands-on activities for those who are eager to immerse themselves further into Indigenous history, culture and present.
With a dedicated camping ground, food trucks and workshops, Warangesda will bring audiences from near and far into a remote location rich with history, that encourages, inspires and uplifts.
To find out more and book your ticket visit https://www.facebook.com/events/5598671393524204/
DRENCH – Your Healthy Dose of Culture
Temora's Art Festival – DRENCH – will fill you with good vibes and plenty of cultural appreciation from the end of February right through March 2023.

Thanks to the NSW Government's Reconnecting Regional NSW Community Events Program, festival attendees can expect a jam-packed arts festival with a range of activities to suit a wide variety of interests.

On top of an art trail showcasing local artists, visitors can expect a heap of free events under the DRENCH umbrella such as exhibitions, musicals, author visits and live music.

"The name DRENCH is about getting that healthy dose of culture that we all need to lead a positive and enriched life," said Temora Shire Council's Community Events Program Coordinator, Robyn Buerckner.

"Whilst our city counterparts may think of water or rain when they hear "drench", country people could just as easily think of sheep drenching, and that's ok. We think it denotes a positive feeling – a drenching of sunlight, an abundance, inspiration and something unexpected. Our aim is to drench the community in a healthy dose of culture," said Ms Buerckner.
DRENCH begins Saturday 25th February from 6pm. See here for further information.
A weekend for the whole family at Tumbafest
A much-loved event dreamt up by friends over a bottle of the Tumbarumba region's cool climate wines, Tumbafest started like many of the best events "on the back of a truck in the main street" and now welcomes thousands each year.
Local wineries share top drops, born on the region's snow-covered vines and ripened under the summer sun, alongside more than 80 food and market stalls. Crowds gather at the town's picturesque Creekscape, and music from renowned performers fills the air, intermingled with children's squeals of delight and relaxed laughter amongst friends.
Join us Saturday 25 & Sunday 26 February in Tumbarumba from 10am!
Early bird weekend tickets are $90, general weekend admission is $100, children 17 and under free. Tickets here