Temora Shire has a supply of majestic country pubs on tap, each waiting to reveal its own story. The best way to take it all in is with a good old fashioned pub crawl.
Start your day with lunch at the Ariah Park Hotel where you'll often find quirky-themed events and delicious food. Don't let the small population of Ariah Park fool you, the pub always has something happening.
Built in 1914, the Ariah Park Hotel has undergone significant works to restore this architectural gem to once again be the heart of the village. Take the time to explore the gigantic building, from the tiled bar, to the extravagant dining hall, and up to the wide balcony. Hosts, Jacqui and Paul, ensure there is always a reason to visit, be that seasonal menus, special events, or to feed the farm animals in the beer garden.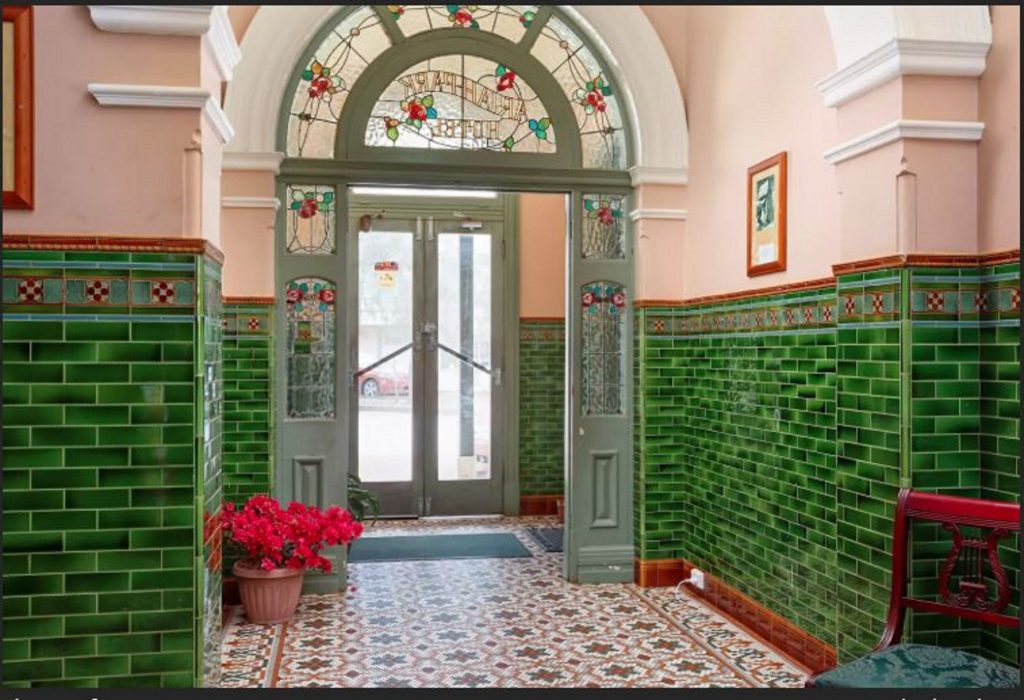 Take the short drive into Temora to continue your crawl. The Terminus Hotel, or "The Termo" as it's affectionately known, is situated on the corner of Crowley and Loftus Streets. The original structure was built in 1893 when the railway first came to Temora. The single storey building was replaced by a two storey construction in 1924. The traditional pub-grub menu and family-friendly beer garden are the biggest drawcards to this popular watering hole, but you really can't surpass Parmi Sundays.
In the centre of town sits the iconic Temora Hotel boasting the best beer garden in town. The Temora Hotel came to life in 1931 when the Tattersalls Hotel was destroyed by fire. Whilst the pub echoes vibes of a trendy city-bar, one patron that doesn't seem to abide by last orders is the hotel ghost who is reportedly seen in the downstairs hallway and dining room, always wearing a blue dress.
Head north to the Shamrock Hotel, where the beer is cold, and the hospitality is warm. Until recently the Shamrock Hotel had remained in the hands of just three families in its lifetime – The Comyns (1888-1932), The Ryans (1932 – 1949) and the Leary's (1949 – 2019). The "Shammy" still boasts its original verandah posts, surviving Temora's verandah removal blitz of the 1960s. The pub has loyal regular patrons and is a great place to get to know the locals, particularly from the farming community.
Make your last stop the Westminster Hotel and stay on through the night with live music. Originally "Gardner's Hotel", the "Westy" was built during Temora's gold rush. The foundation stone was laid in 1882 under the direction of Edwin Gardner, Temora's first Mayor, and it was opened in 1883. This pub is a popular venue for those who enjoy rocking on into the wee hours and will make a fitting finish to your country pub crawl.