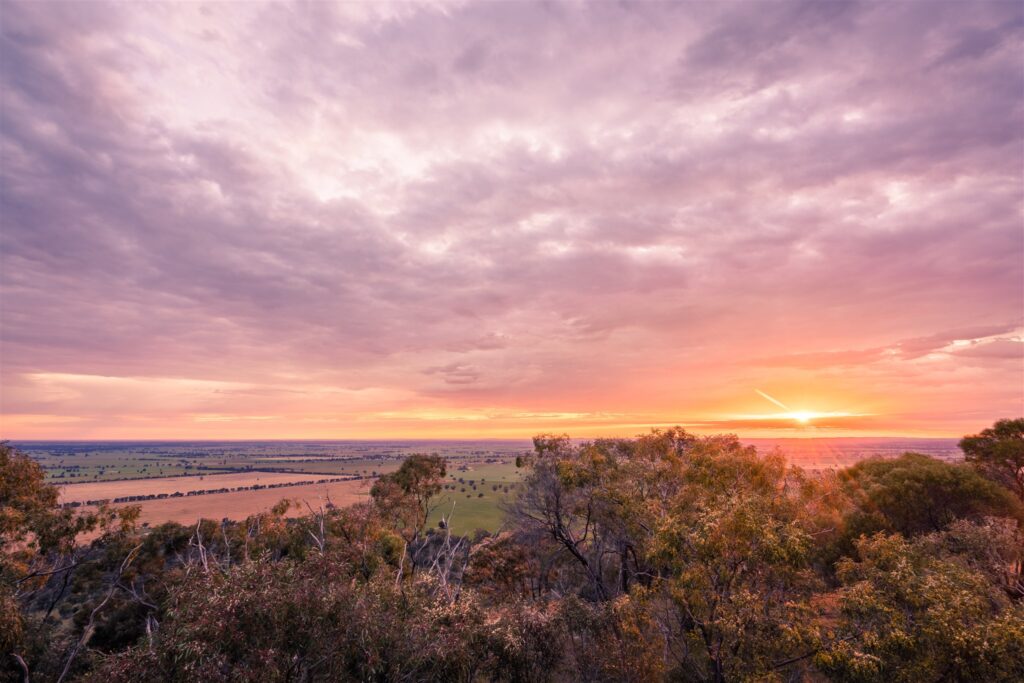 Sunrises Galore
Early bird catches the Sunrise at Galore Hill Scenic Reserve, one of the most impressive landmarks in the Riverina region, rising over two hundred metres above the surrounding plains.
It is a special area and as such the Wiradjuri people ask that you come here respectfully and enjoy the garray (land) balugan (animals) and mayiny (people) of this place.
Covering over five hundred hectares of thriving bushland, Galore Hill Scenic Reserve provides a natural habitat for a wide variety of native flora and fauna including grey kangaroos, echidnas, and 140 different species of birds. Over 850 different varieties of Australian native plants grow here and in springtime Galore Hill is a colourful array of wattles, grevilleas, hakeas, and flowering eucalyptus.
Facilities include walking tracks, amenities, and BBQs as well as a lookout tower. The Summit affords 360-degree, panoramic views of the surrounding countryside including one of the best locations to experience a Riverina sunrise.
The Unending Sky – Carrathool Shire
Stargazing in the Outback is inescapable. From the plains of Willandra National Park to the rocky outcrops at Cocoparra National Park, finding a vantage point is easy.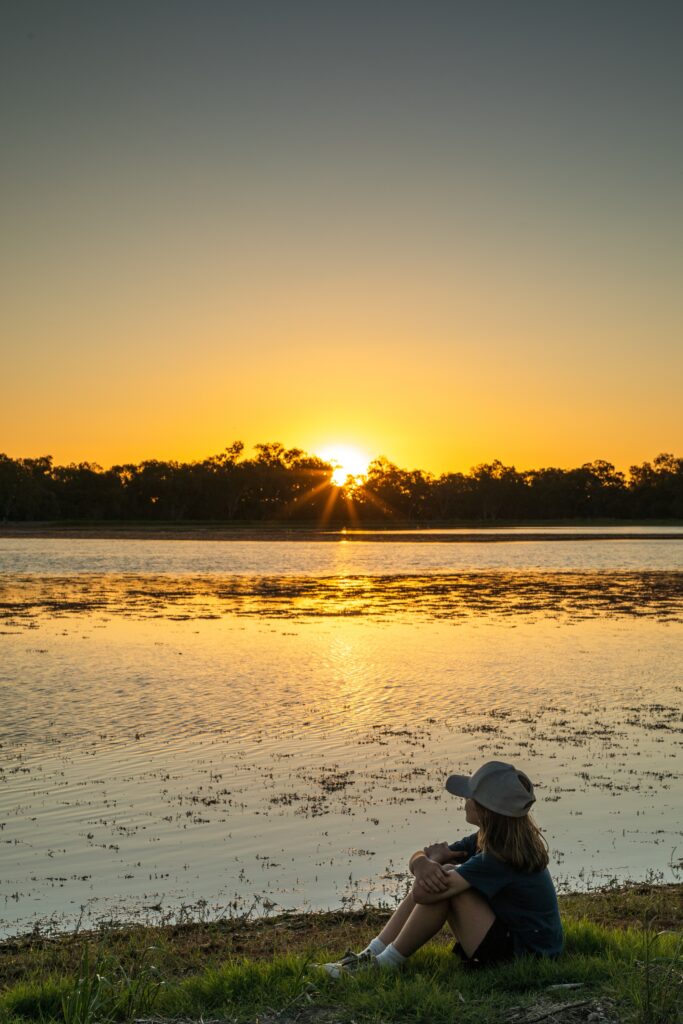 Carrathool Shire, on the western edge of the Riverina, is the ideal location to check out the sky. From breathtaking sunsets to beautiful sunrises and everything in between, the skies of our region are open to everyone and offer a magical night-time show.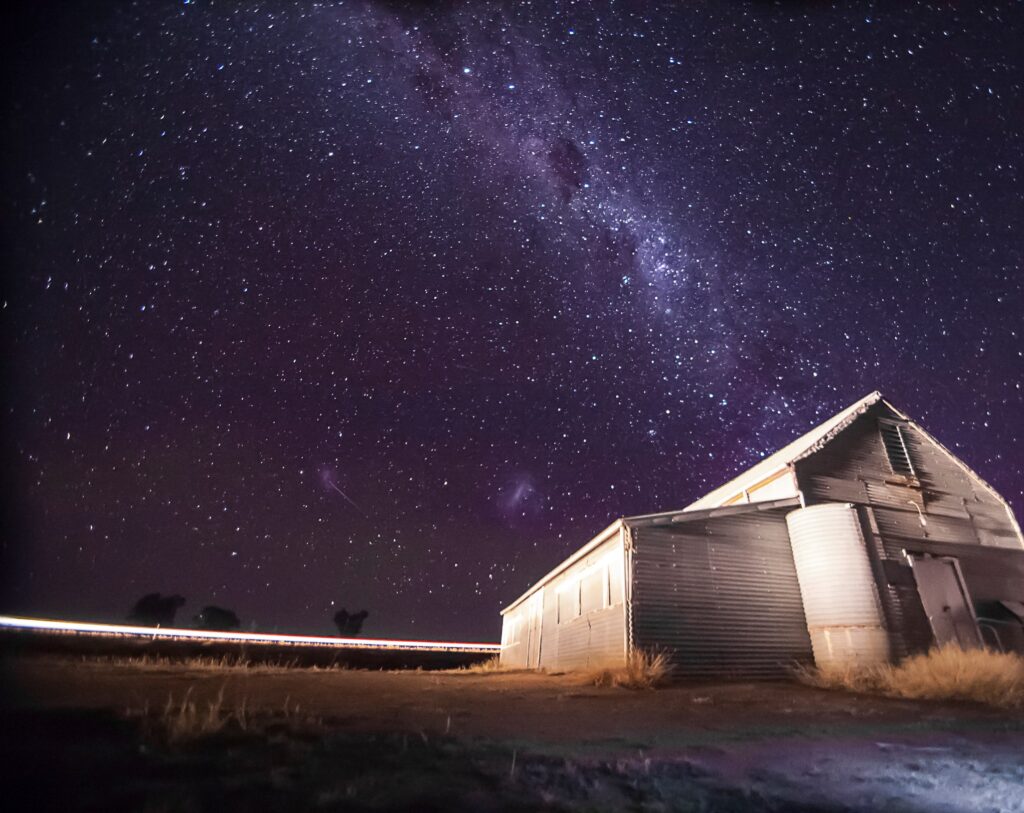 Night lights make the dark fade away in West Wyalong
Take a wander in McCann Park to see the amazing sunset over West Wyalong, and see the lights bringing the chainsaw tree sculpture to life. 
Watch the ever-changing colours in the fountain, and hang a lock on the very bright HOPE sign.  The sign can have its own meaning to you, maybe hope for a bright future, safe travels, great health or your hope for family and friends.  Some of the trees have been beautifully wrapped in fairy lights and add a sparkle to McCann Park.
Further down the main street in Cooinda Reserve the Poppet Head towers high above the trees. Nearby at The Wetlands, the Yindyamarra outdoor display is illuminated so you can admire the painted artwork after dark.
It's never bland in Bland Shire, West Wyalong.