Springtime is the busiest time of year for events in the Riverina – follow us on Facebook and Instagram for updates!
September Aircraft Showcase
Featuring all servicable aircraft from the RAAF 100SQN Temora Historic Flight Collection, the September Aircraft Showcase is not to be missed for aviation enthusiasts.
Temora showcases allow you to get closer to the action as you witness a themed selection of Australia's ex-military flying history come alive.
With gates opening from 10am, you can expect a full day of entertainment for all generations, including:
Flying displays demonstrating the aircraft's capabilities
Informative commentary and music
Guided tour of static exhibition
Interviews with pilots and veterans
Children's playground
Pilot meet and greet
The Mess Hall will serve freshly cooked food and a selection of cold refreshments. Barista coffee is also available, and you are welcome to bring your own picnic to enjoy in the shaded seating or grassed areas.
Visit www.aviationmuseum.com.au to book tickets or contact the Aviation Museum for group bookings.
Event Details
Date: 24/09/2022
Time: 10am
Location: Temora Aviation Museum, 1 Tom Moon Avenue, Temora
Cost: Adult: $30, Over 65: $25, Child (3-16): $15, Child under 3: free,
Family: $75
Links: https://aviationmuseum.com.au/event/september-showcase/
Jerilderie Gold Cup Races
Jerilderie Gold Cup Races offers a day of country racing at its best with a six-race program including the famous Jerilderie Gold Cup.

Highlights of the day will include metropolitan and local bookmakers bar, catering facilities, and free children's entertainment making it a day for the entire family. Top prizes will be on offer for the Fashions on the Field.

A courtesy bus will operate throughout Jerilderie and buses are available from other surrounding towns.
Event Details
Date: 24/09/2022
Time: 11am
Location: Jerilderie Racecourse, Bolton Street, Jerilderie
Cost: $25
Links: https://jerilderieraceclub.com.au/
A Weekend Country Rod Run in Temora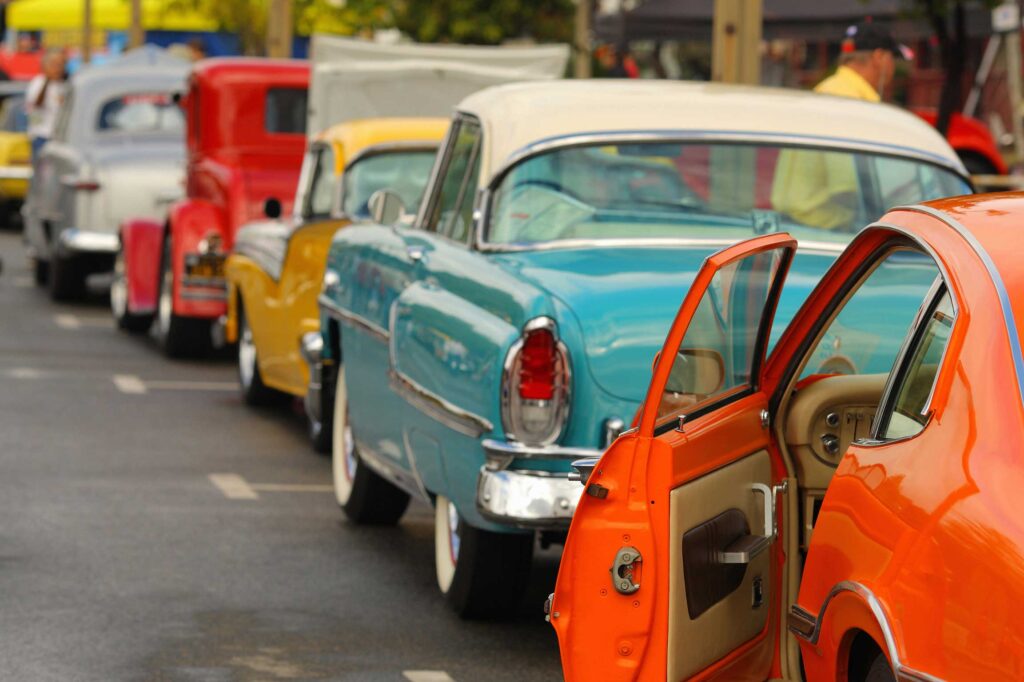 Do you love your cars? Then you don't want to miss this extended weekend of celebrating Rods in Temora and its surrounds!
A Country Weekend Rod Run will be on from Friday 30th September to Monday 3rd of October, 2022.
Highlights will include the street cruise down Hoskins Street Temora from 6pm to 9pm on Saturday 1st October, or you can catch the cars on Sunday as they cruise to Coolamon for a car show at the Fire Museum.
This annual event is always well populated with cars from many eras. The rods are a sight to behold.
Event Details
Date: 30/09/2022 – 03/10/2022
Time: 6pm
Location: Various, Temora and Surrounds
Cost: Free
Links: https://temora.com.au/events-1/a-country-weekend-rod-run
Annual Mirrool Silo Kick
The Mirrool Silo Kick is a day out everyone should experience at least once. Whether you come to enjoy the markets, plenty of food and fun, or have a go at kicking the footy over the silos, you will make new friends and experience true country hospitality.

Bring your caravan as there are camping facilities with power and amenities or book a night or 2 at the Mirrool Hotel. This year is the 30th celebration, with lots of fun for kids and adults.
Event Details
Date: 08/10/2022
Time: 9am
Location: Mirrool Hotel, 1 Ariah Street, Mirrool
Cost: Free to observe, cost for competition entry
Links: https://www.facebook.com/pages/Mirrool-Pub/199153840109571
The Mary Gilmore Festival is Back!
Have you been missing live music? So have we!
The Ariah Park Mary Gilmore Festival is back with a stellar lineup in 2022.
Bring the van and enjoy a long weekend of good music and company. Camping on the Festival site is available, or you can set up camp at the nearby Caravan Park… or take the short drive from Temora, Coolamon, Wagga or West Wyalong.
Special guest artists include Darcy Gage & Ally Decean, Tom Maxwell, John & Christine Smith, Owen Bllundell, The Hoffmans, Stephan Cheney, Charly Hackett, Royden Donohue, Phil Maroney and Bush Poet Neil Smith.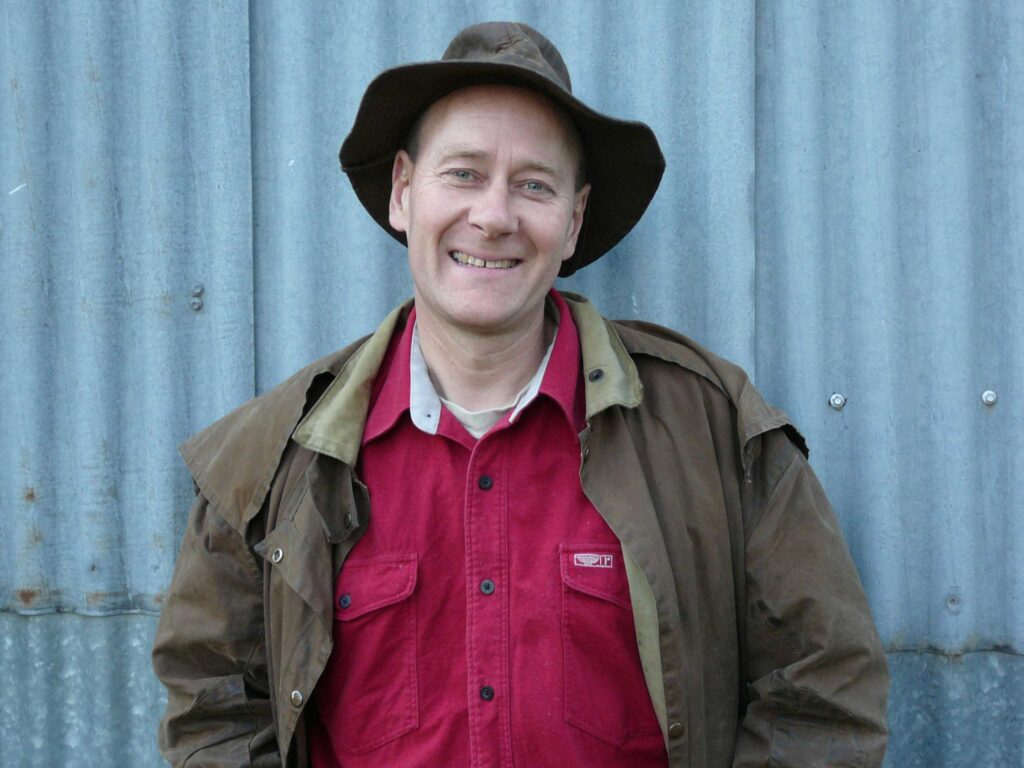 Ariah Park comes alive during the Festival and you don't want to miss this unique event.
Event Details
Date: 12/10/2022
Time: 12.30pm
Location: Ariah Park Showground, 2 Maxwell Street, Ariah Park
Cost: Adults $30 by wristband or $20 after 12.30pm
Students over 16 years: $5
Children: Free
Links: https://temora.com.au/events-1/mary-gilmore-festival-1
Warbirds Downunder is Back in the Air!
If you love aviation, there's no better place than the grandstand at Warbirds Downunder.
Experience the true exhilaration of the warbird aircraft in flight over the spectacular Temora Aviation Museum.
October 15th and 16th will see the skies above Temora filled with some of the rarest aircraft in the world. The largest Warbird airshow in the Southern Hemisphere, this two-day event is jam-packed with action, in the air and on the ground, making for a great weekend for the entire family.
Warbirds Downunder is one of the Riverina's largest events with around 22,000 visitors supporting our region. You're also invited to enjoy the Canola Trail and all our region has to offer, with lots of accommodation options.
You don't want to miss this event.
Event Details
Date: 15/10/2022 – 16/10/2022
Time: 10am
Location: Temora Aviation Museum, 1 Tom Moon Avenue, Temora
Cost: One Day General Admission: $61
Two-Day General Admission: $92
Two-Day Grandstand: $255
Links: https://warbirdsdownunderairshow.com.au/
Movies by Moonlight at Borambola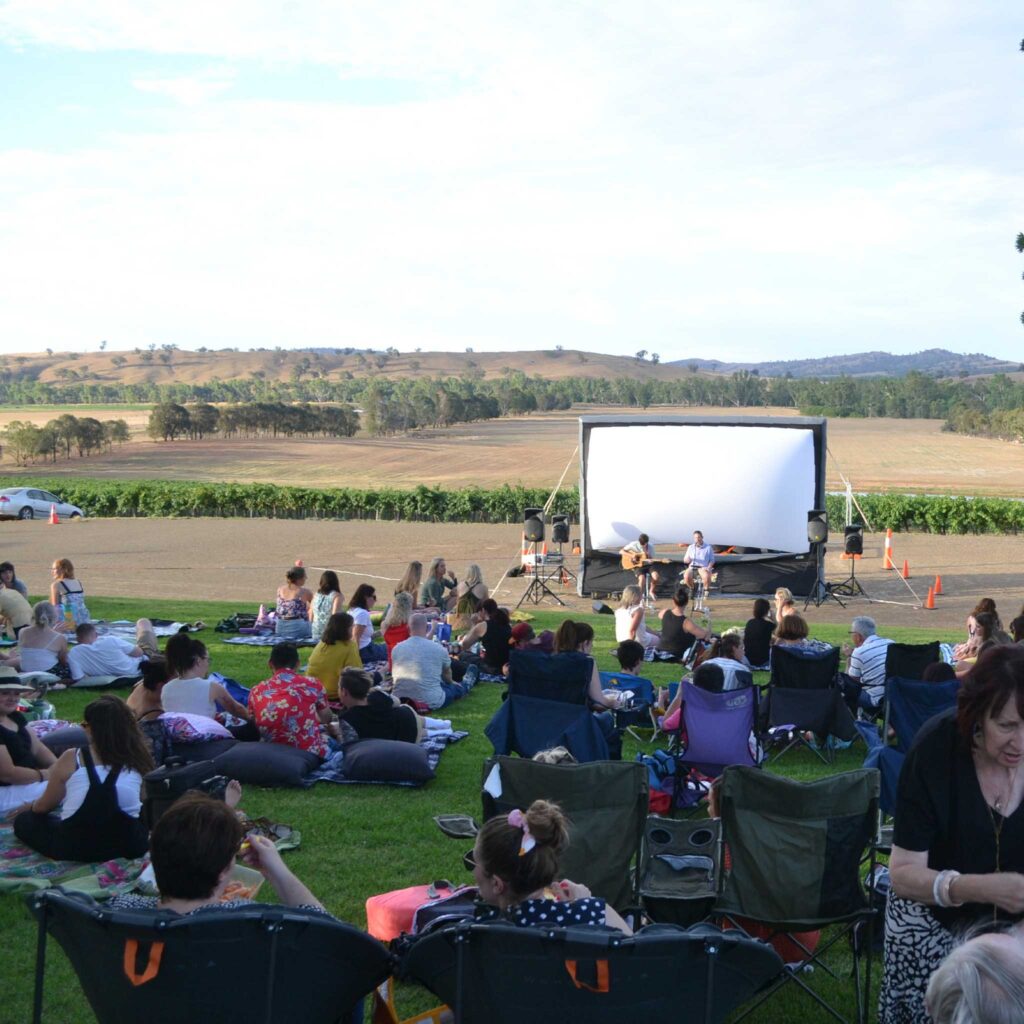 Relax and unwind in at the stunning Borambola Winery! Join in the fun with Movies by Moonlight on Saturday, 22nd October 2022 at 6pm. Kicking off with live entertainment by Sweet Citrus, followed by the movie Pretty Woman at sunset.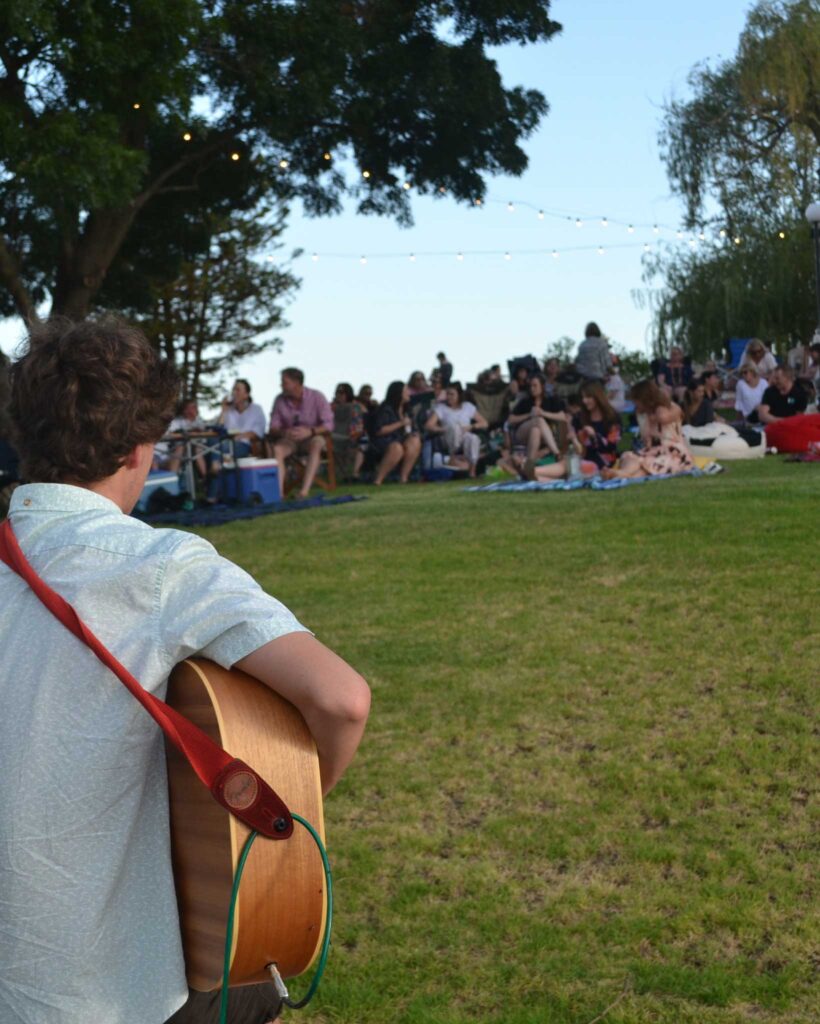 Bring your friends, blankets, picnic chairs and nibbles, and simply enjoy a night of fun!
Please note: NO BYO Drinks. Drinks can be purchased throughout the night from Borambola Wines.
Event Details
Date: 22/10/2022
Time: 6pm
Location: 1734 Sturt Highway, Borambola
Cost: General Admission – $25.00, General Admission plus Return Bus – $30.00
Links: https://www.eventbrite.com.au/e/movies-by-moonlight-pretty-woman-tickets-344558181797
Taste Coleambally Food & Farm Festival
The Taste Coleambally Food & Farm Festival is a vibrant biennial event held over three days on the last weekend of October. The festival aims to educate consumers about primary production and the importance of water and agriculture to the town and within Australia.
The local food and fibre industries are showcased through a range of events and visitors have the opportunity to meet with the producers and suppliers of services to ask questions.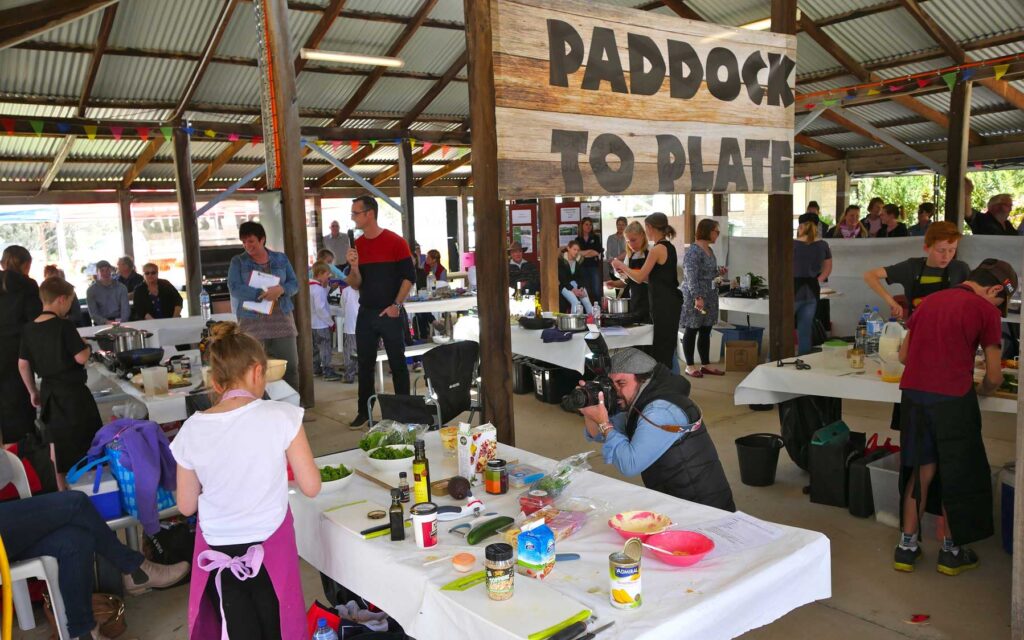 See firsthand how sustainable and innovative farming practices have become over time and dismiss any common myths about the industry on one of the farm tours.
Art exhibitions display talent from local artists young and old using a variety of mediums and the 50-mile meal showcases local produce in a diverse way over a five-course degustation.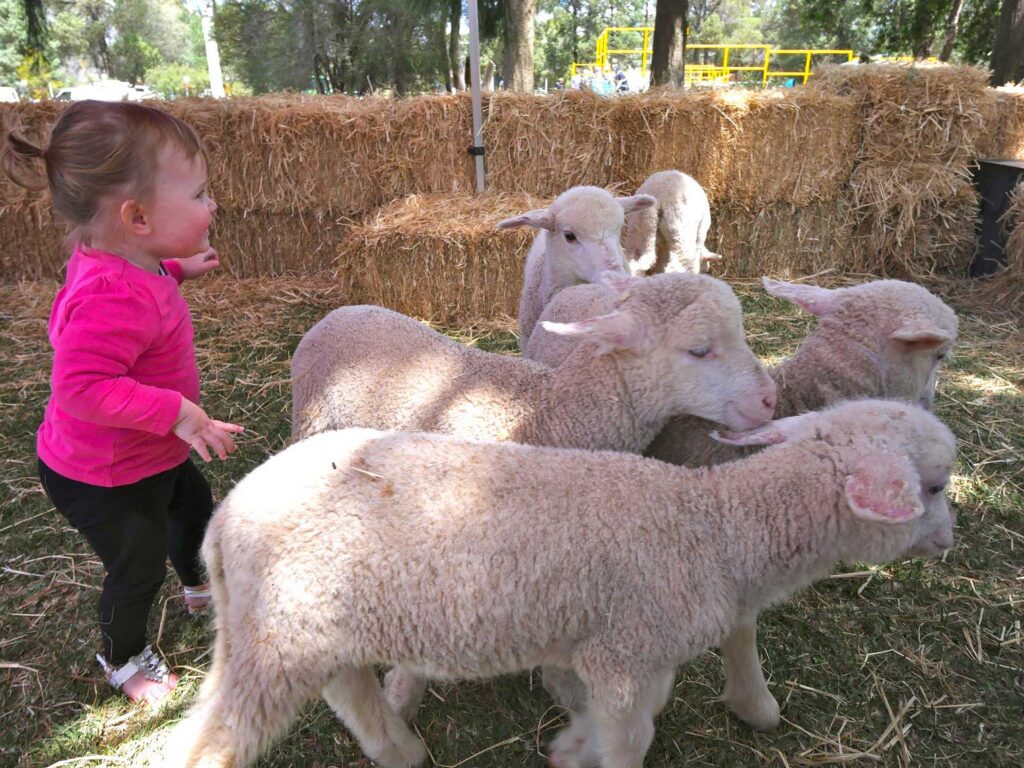 A colour run through the pine forest that surrounds Coleambally is always a hit with both locals and visitors providing lots of laughs.
Sunday is the main festival day where special guest, Zecca Handmade Italian, uses local produce in cooking demonstrations and judges the Coly Cook-off. Heritage displays, a biodiversity centre, educational producer stalls, local entertainers, billy cart races and market stalls line the main street.
Event Details
Date: 28/10/2022 – 30/10/2022
Time: 9am
Location: Various, Coleambally
Cost: Various, see website for event prices
Links: http://www.tastecoly.com.au/
Temora Country Music Festival is Sure to Entertain
The Temora Country Music Festival promises a line up of great entertainment and events.
Starting with the Bundawarrah Centre Fundraiser on Thursday 17th November featuring local legend, Craig Giles and friends, the Festival is four fun-filled days of country music.
A three day Festival ticket (Friday, Saturday and Sunday) is just $55 and will give you access to a variety of featured and invited walk-up artists.
Friday 18th November, 12.30pm – 5.30pm – Invited walkups and some featured artists $15 entry
Friday 18th November, 7pm – 11pm – Live entertainment and Club raffle Free entry
Saturday 19th November, 10.30am – 10pm – Featured artists $28 entry
Sunday 20th November, 10.30am – 5.30pm – Featured artists and Gospel segment 10.30am – 11.30am) $20
Featured artists include: Craig Giles, Kinta, Wayne Horsburgh, Tom Maxwell, Graeme Hugo, Jay Podger, Kerran Keats, Grant Luhrs, Vicki Walsh, Alex Winnell, Alistair McLean, The Good Time Band and more.
If you love country music, this is the best way to spend your weekend.
Event Details
Date: 18/11/2022 – 20/11/2022
Time: 10.30am
Location: Temora Ex-Services Club, 130 Baker Street, Temora
Cost: Festival Pass: $55
Friday: $15
Saturday: $28
Sunday: $20
Links: http://www.temoracmf.com/
Christmas in Temora is a Jolly Old Time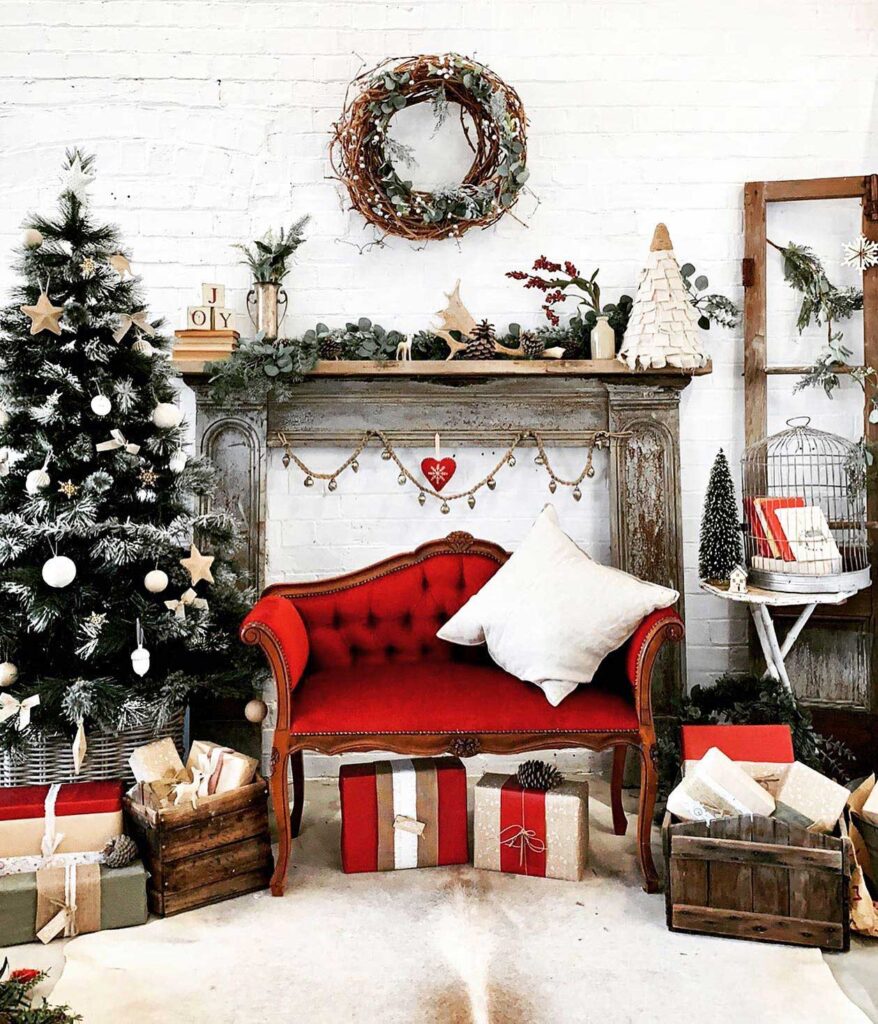 Looking to get a little Christmas shopping done? Maybe a gorgeous Santa photo and some live entertainment to get into the Christmas spirit? Temora has you covered.
With two full blocks of local shops open for late night shopping, plus market stalls, you are bound to find some perfect gifts for the ones you love. Coupled with live music, food vans, kid's entertainment, and Christmas Photo Booth with local award-winning photographer, Anne Cooper, the whole family will have a ball.
So, head to Temora to get your Christmas fix this year. Friday 9th December, 2022 from 3.30pm in Hoskins Street.
Event Details
Date: 9/12/2022
Time: 3.30pm
Location: Hoskins Street, Temora
Cost: Free
Links: https://temora.com.au/events-1/christmas-fair