Grab the perfect photo in the Riverina with our recommendations for Instagram must-haves!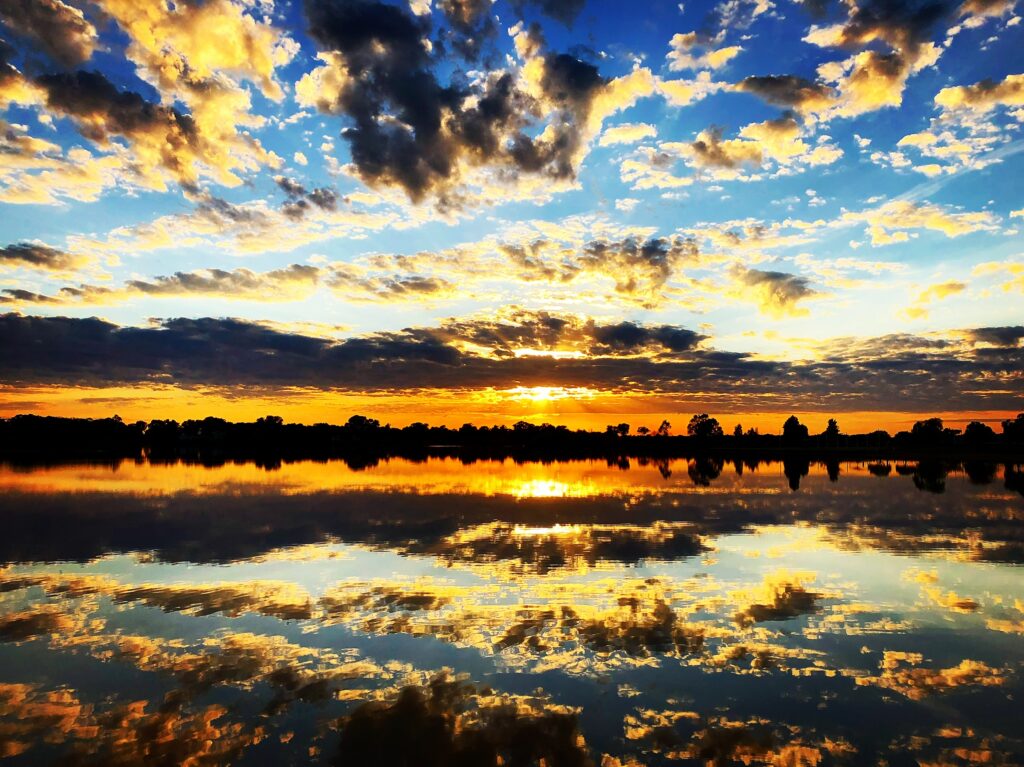 Lake Centenary – More Than Just a Pretty Place
If you're chasing the perfect Instagram photo you really can't go past a trip along the Canola Trail straight to Temora's Lake Centenary.
Of course, if it's water sports and action you're after, the Lake has plenty on offer too. The waters of Lake Centenary have nurtured several water skiers of world-class talent over the years. The onsite V8 Jetsprint boat racing course will rev up your heartbeat, or you can take a dip, throw in a line, or just relax by the shore.
But if it's a postable photo you're after then the Lake Centenary walking track will give you ample opportunity to snap that perfect Insta-worthy pic. The walking track circles the perimeter of the Lake with sweet little alcoves to stop along the way and take in the sheer beauty of the man-made lake. Get the perfect sunset selfie whilst toasting marshmallows over one of the fire buckets dotted around the lake – you will be blown away by the sunsets in Temora… pink clouds for dayyyyys!
If you want to show that you've had the true Temora experience on your Insta page be sure to stop by the Bundawarrah Centre to get a selfie by the big brass Temora sign, and a snap of Paleface Adios in Paleface Park in Hoskins Street. Even a short wander around the main business district will give you ample shots of Art Deco, Edwardian and Federation buildings that remain from the late 1800s and early 1900s… and be sure to head into the 1950s White Rose Cafe for a milkshake at a real milk bar.
For a small town, Temora has plenty to offer and your Insta feed will thank you for the content.
https://www.facebook.com/VisitTemora
https://www.facebook.com/temorashire
Grab a "fur"bulous photo at the Selfiebox!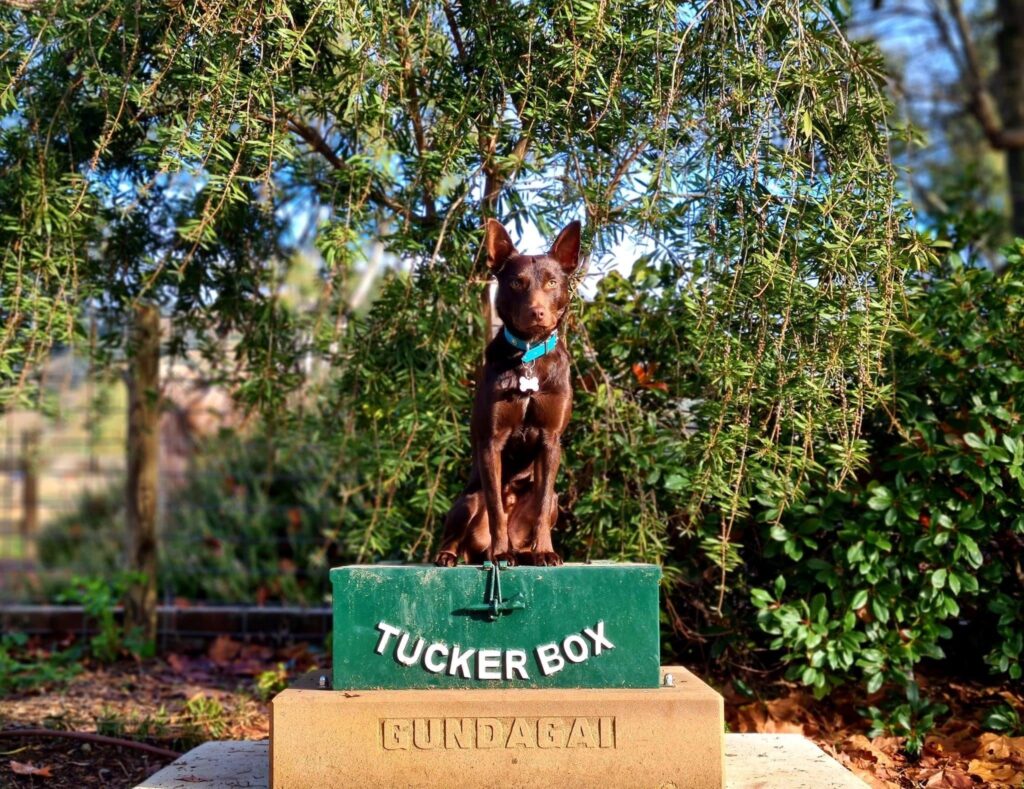 Annie Pyers Drive just a short 5km drive outside of Gundagai is home to an Aussie icon: The Dog on the Tuckerbox! The Dog on the Tuckerbox has been a stopping place for visitors for many years, but it is also a place to snap a photo of your own four-legged friend!
The Selfiebox is located just behind the main statue and offers the opportunity to let your best mate have his own chance to shine! This photo op would be a great "tail" to tell your friends about your adventures in Gundagai.