Has quarantine and working from home got you feeling sluggish? Come to the Riverina for a breath of fresh air while you bike and hike your way through forest trails, riverside walks and rail trails. Spend some quality time with the family these school holidays checking out some of the amazing outdoor attractions in the Riverina. Whether you're coming from the north, south, east, or west we have something for everyone with cycling and walking trails across the region.
Out west, the Lachlan River Walking Trail (1200m) in Hillston offers a tranquil atmosphere for a stroll beside the Lachlan River. Look for the Lachlan River Swing Bridge and Hughie Cameron Park for the entrance, passing the vibrantly decorated emus standing at the entrance to the pedestrian suspension bridge. Interpretive panels provide information on the local wildlife and there is some chainsaw art in the form of a large crocodile "Chainsawasus"!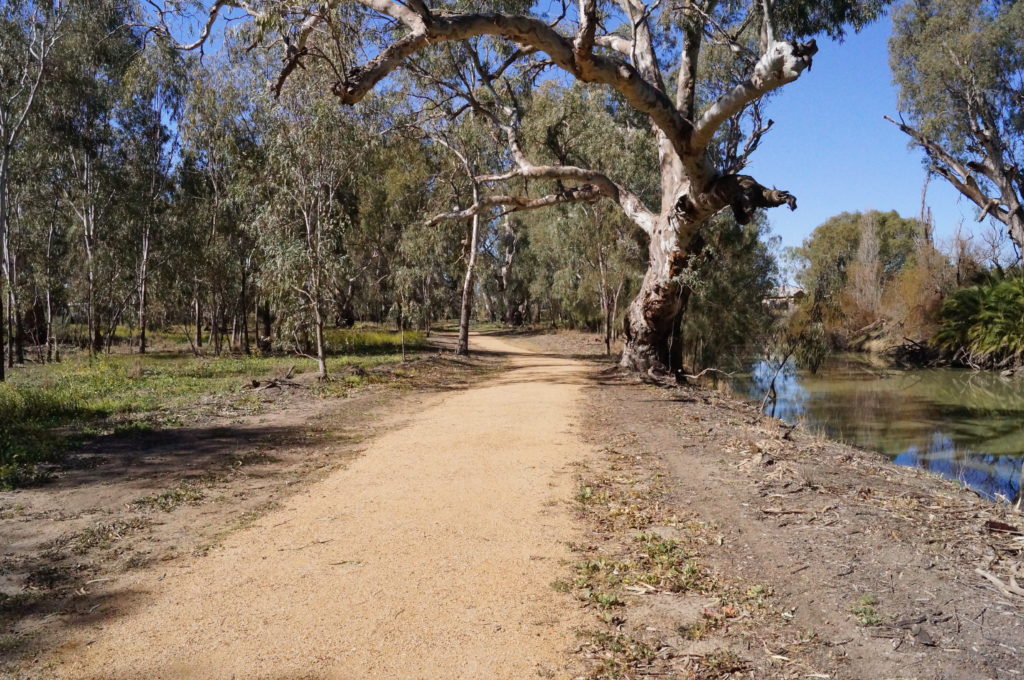 While you're in Carrathool Shire why not combine the two and try the Merton Motor Trail (20km) at Willandra National Park, 74km from Hillston following the Mossgiel Road. Once a large merino stud covering eight times the current park area, the park contains the restored original homestead and outbuildings waiting for your visit.
Look out for birds, emus, kangaroos and reptiles on the trail. For more information, maps or accommodation details head to: https://www.nationalparks.nsw.gov.au/visit-a-park/parks/willandra-national-park.
Head to Cooinda Reserve in West Wyalong and you'll find the start of the Green Corridor Walk which ends at McCann Park.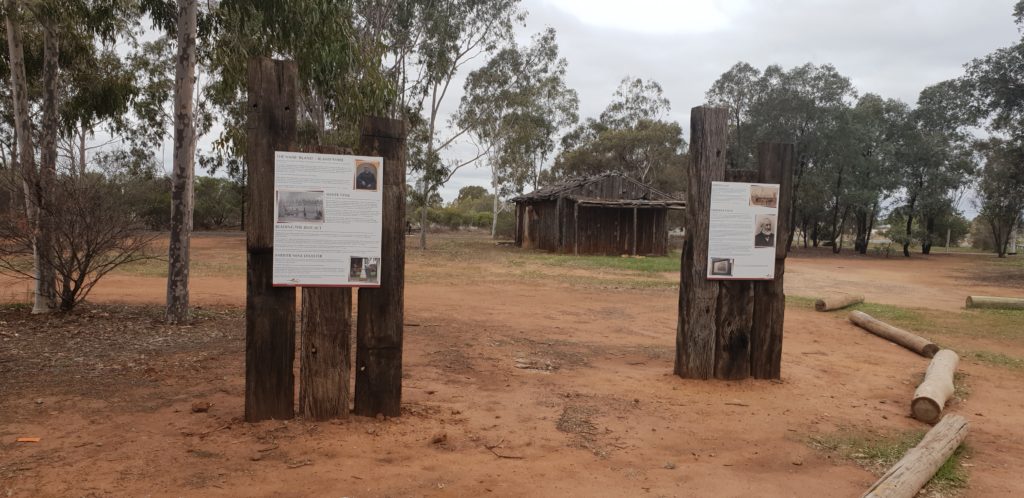 Cooinda Reserve is the perfect location to stop and relax with amenities, covered BBQ area and a place to let dogs have a run. The huge Poppet Head and Neeld's hut are a reminder of the historic past of West Wyalong and Wyalong.
Pioneer Park in Cootamundra is a Yellow Box woodland nature reserve featuring a hiking trail to the top that takes around an hour return and affords spectacular views of Cootamundra. The park also features mountain bike trails with steep, rough terrain and a few black diamond mountain bike trails for advanced cyclists.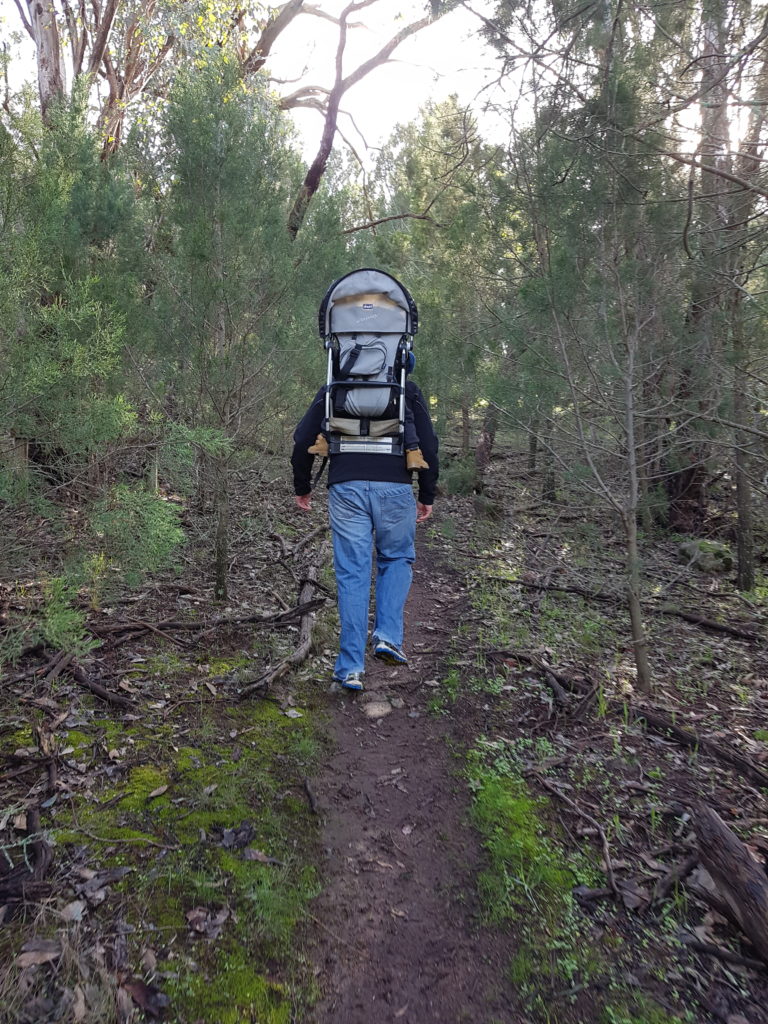 The park is home to a variety of wildlife including kangaroos, echidnas, and koalas. Birdwatchers should look out for kookaburras, white-throated treecreepers, common bronzewings, restless flycatchers, robins, and butcherbirds.
The Tumbarumba to Rosewood Rail Trail is the perfect Riverina spring experience – 21km of sealed trail with gentle gradients and sweeping curves in the Snowy Valleys region. Opened earlier this year during COVID-19 travel restrictions, now is the perfect time to experience the scenic countryside on safe trails for the whole family to enjoy.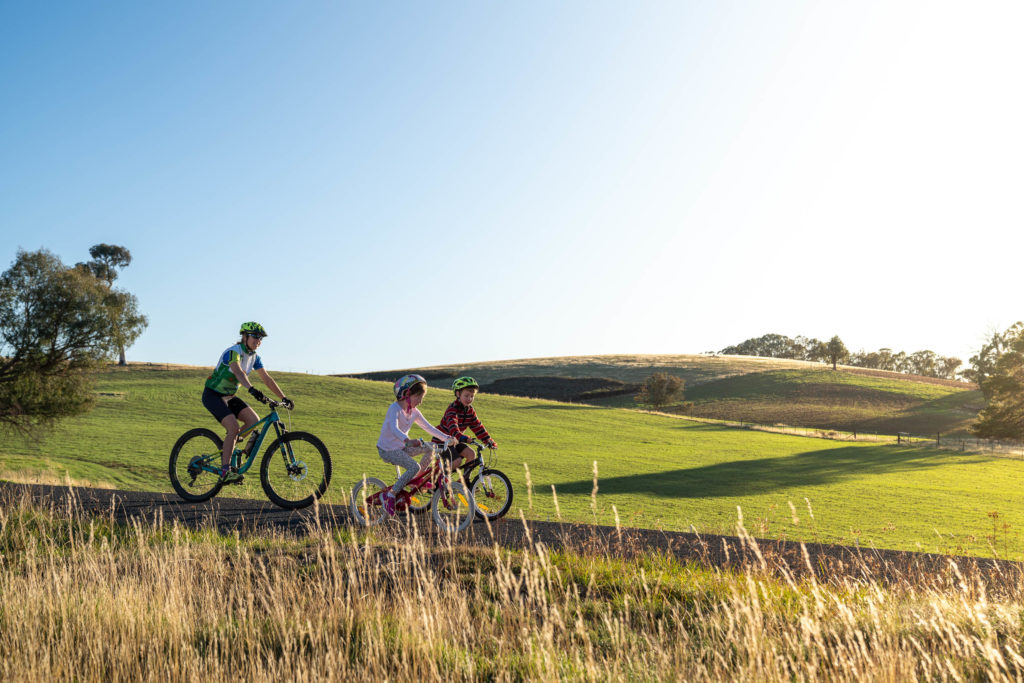 Walk, run, cycle or stroll the trail. Bring your own bike, or hire one in Tumbarumba from Tumba Bikes and Blooms. For those who aren't keen on the 42km round trip, book Tumbarumba Touring Co (complete with bike trailer) to pick you up from Rosewood and return to you to Tumbarumba.
Post-ride enjoy lunch or a delicious treat at Rosewood's Gone Barny, one of Tumbarumba's wonderful cafes or bakery, such as Nest Cinema Café, or pre-order a gourmet picnic from Munday's Catering.
Soaring 364 metres above the surrounding district in Lockhart Shire, The Rock Nature Reserve – Kengal Aboriginal Place is one of the most iconic landmarks in the Riverina.
A magnificent place to explore, with picnic tables, barbecues and shelter, water, toilets and a walking / cycle path from the nearby town. Take the family and find a relaxing picnic spot, or if you're feeling energetic take a hike to the top for spectacular views. For the more adventurous, have a go at rock climbing or abseiling with friends. The Rock Hill Nature Reserve is home to a variety of native fauna and flora so make sure to bring your camera and a pair of binoculars when you visit.
Kindra State Forest in Coolamon Shire is made up of 52 hectares of remnant bushland. The Forest contains a range of 10km of leisurely Bike and Walking Trails that will lead you on a journey of discovery, taking in the flora and fauna of the Forest, seating and viewing areas, picnic spots and interpretative signage to help you discover the area.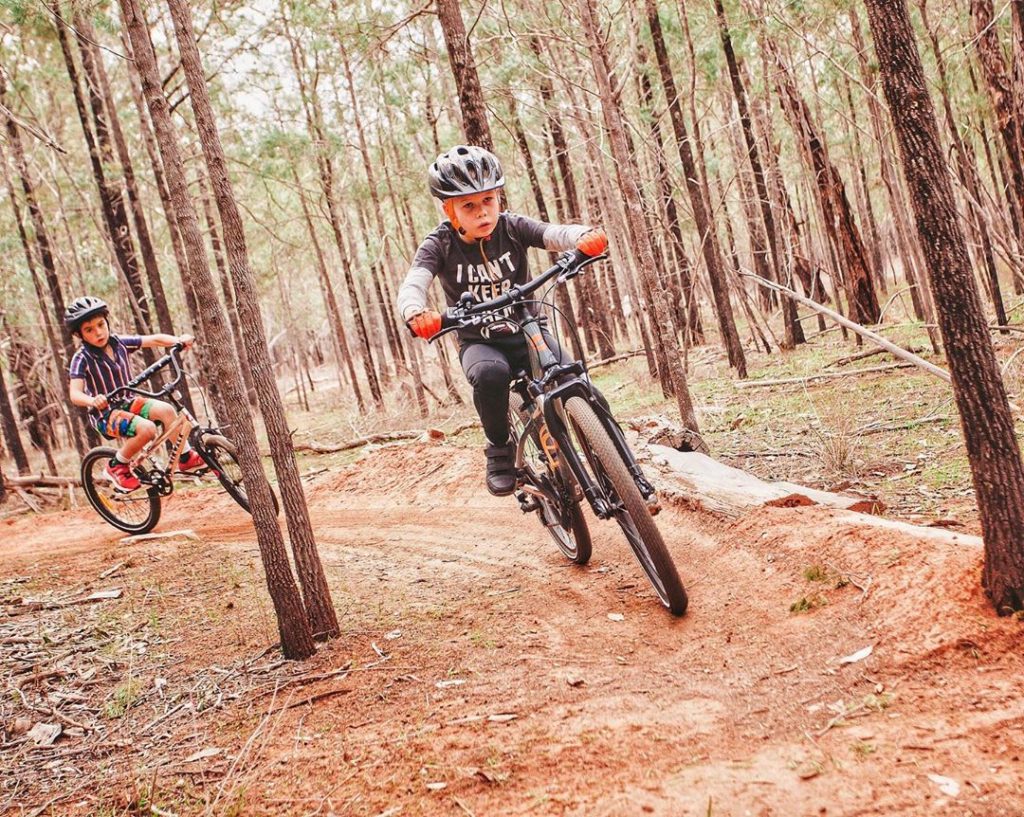 For the longer distance riders check out the Gilgai Trail which is a 16km one way trip on mostly flat terrain, passing through the countryside parallel to the rail line. The Coolamon Urban Trail is perfect for the whole family, featuring an 8km trail around Coolamon, starting from the Clock Tower at the corner of Cowabbie and Mann Streets.
Experience Narrandera Bike and Hike, with three separate track entry points you can tailor your journey to suit your experience and ability with the help of directional and interpretive signage throughout.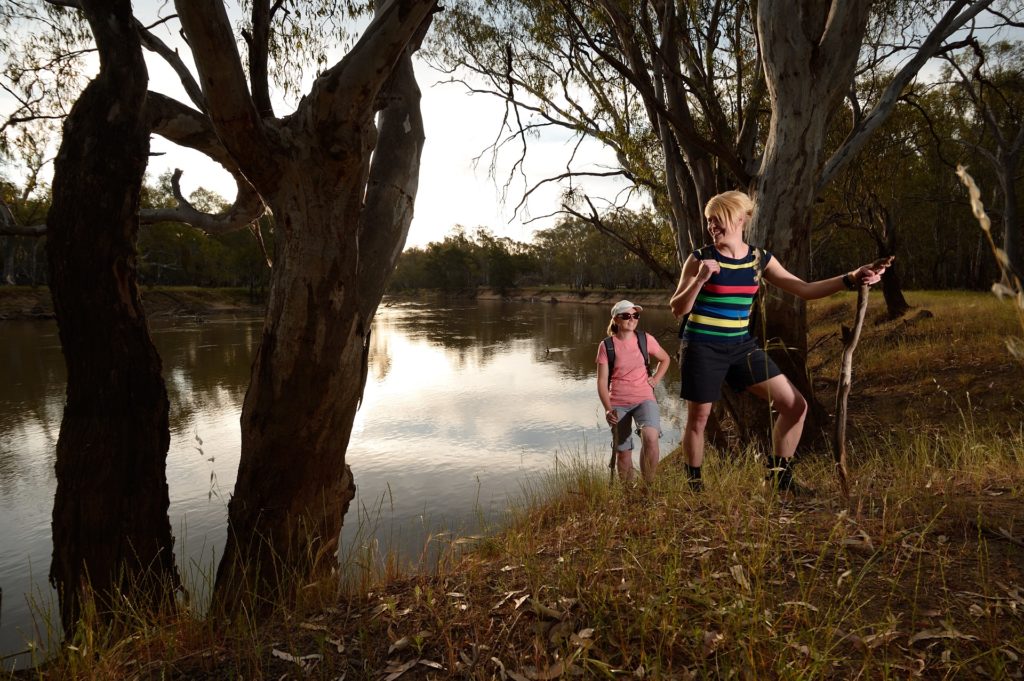 See historic buildings, gorgeous streetscapes, the Murrumbidgee River, do some koala spotting, birdwatch at Narrandera Wetlands, do some fishing, have a picnic and BBQ and so much more! Maps are available from Narrandera Visitor Information Centre (Cadell Street) or here: www.narrandera.com.au/project/bike-and-hike/
Did you know that after Beechworth in Victoria, Jerilderie has the largest number of sites associated with Ned Kelly? The Ned Kelly Raid Trail leads visitors on a walking tour around the various sites that Ned Kelly and his gang captured in the town during the raid on Jerilderie in February 1879. During the raid, Ned Kelly and his gang robbed the local bank of 2,000 pounds and Ned gave his Jerilderie Letter to the bank's accountant for publication as well as printing in the Jerilderie Gazette. It outlined Kelly's defence of the Gang's actions at Stringybark Creek, but was not published until after Kelly's death.
The local Post and Telegraph Office was disabled by the gang to prevent news of their robbery spreading. The Jerilderie Visitor Information Centre is within the Sticky Fingers Candy Shop, where you can pick up a walking Raid Trail map along with a gelato or some old-fashioned sweets and souvenirs. The shop is open Monday to Friday 9am – 2.30pm at time of publication but please contact them directly to confirm.
See here for more information on outdoor activities in the Riverina.