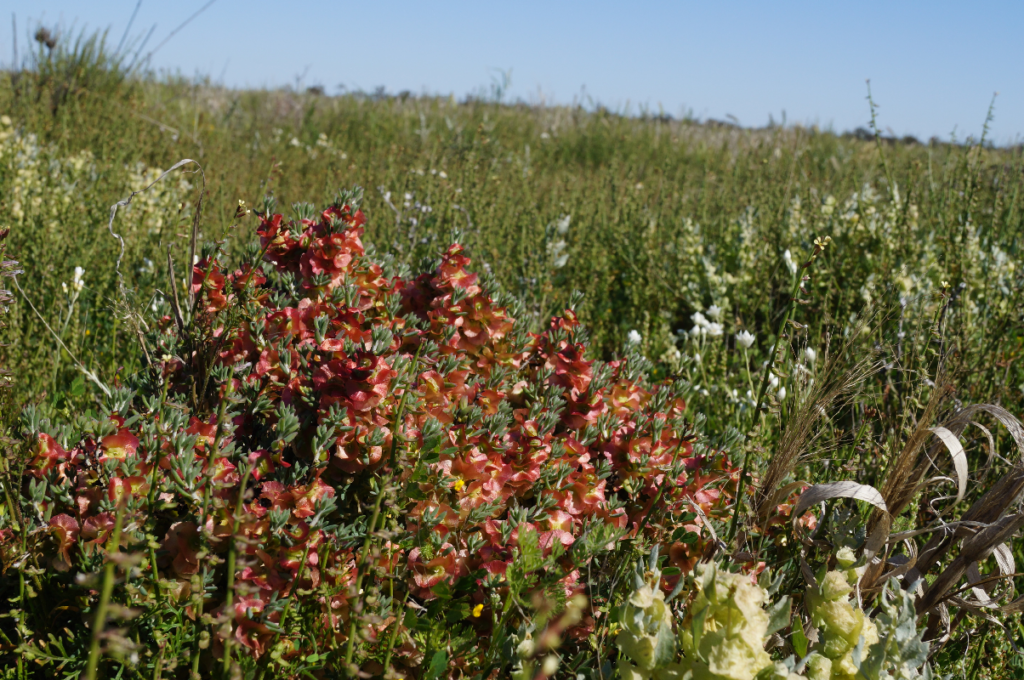 Willandra National Park
The historic Willandra homestead and outbuildings are the central features of the Willandra National Park in Carrathool Shire.  The Homestead and outbuildings are over a hundred years old and give a glimpse into times past.  Wildflowers and wildlife feature in the wide-open landscape.  Paper daisies, showy foxtails and ruby saltbush are some of the wildflowers found in the National Park during spring.  The Willandra Creek flows through the park and during a good season water rushes over the weir located not far from the homestead.  Keep an eye out for the wildlife which inhabit the park – kangaroos, emus, birds and various reptiles all call Willandra home.
Getting there: From Hillston take the Mossgiel Road, turn right onto the Whealbah Trida Road (approx. 52kms from Hillston), travel approx. 20km to the park entrance on the right. The homestead and outbuildings are about 16km from the entrance.
Before travelling check with www.nationalparks.nsw.gov.au for opening times and COVID rules and the Carrathool Shire Council www.carrathool.nsw.gov.au for current road conditions.
Lake Cowal
At over 13,000 hectares Lake Cowal is New South Wales' largest natural inland lake, and is found in Bland Shire. It is approximately 21 kilometres long and 9.5 kilometres. This is in stark contrast to the drought that devastated the area and left the lake dry for years.
With the frequent rainfall over the last year, Lake Cowal has filled and begun to spill into Nerang Cowal, "The Little Lake". There has never been a better time to visit, the birdlife is abundant and the landscape is lush with wildflowers.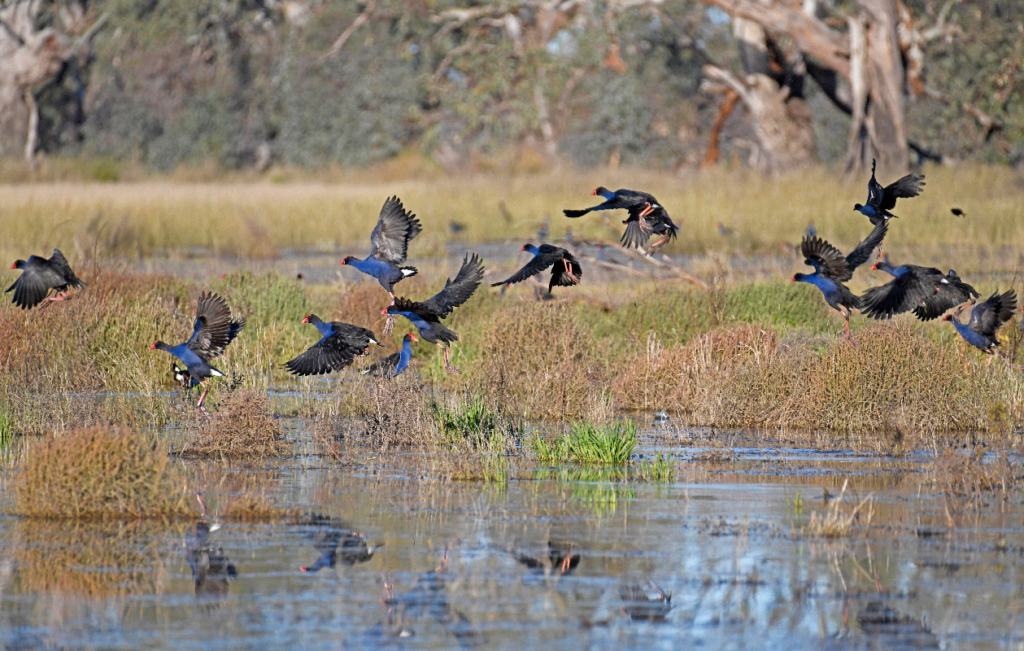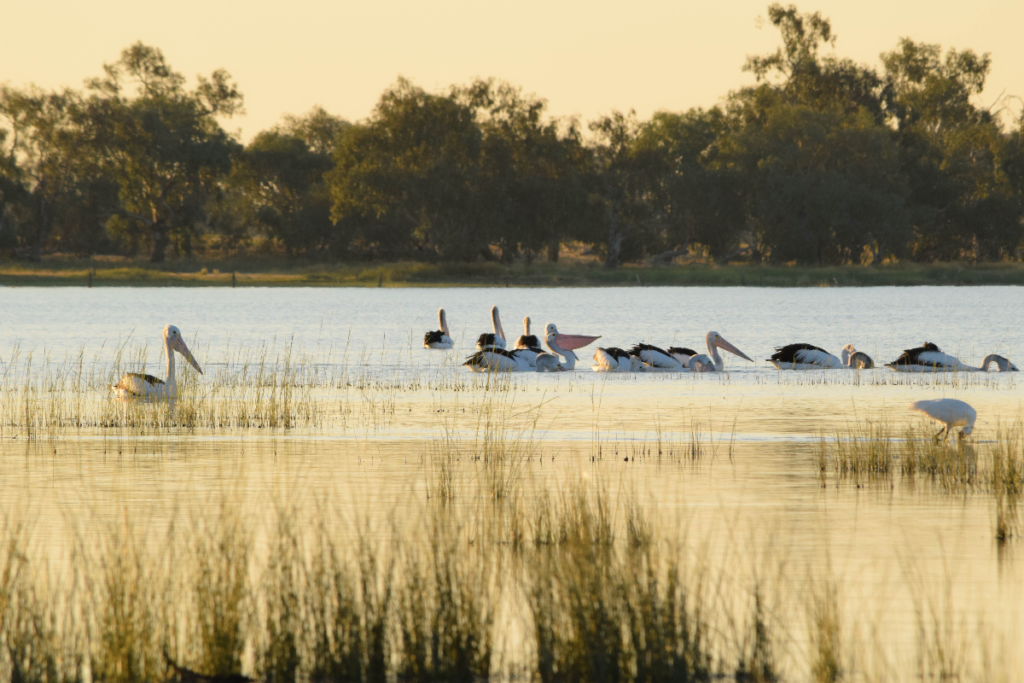 It is a dedicated bird and wildlife sanctuary where a diverse species of waterbird make their home. The Lake is listed on the Register of the National Estate for the diversity and the number of species that inhabit the lake.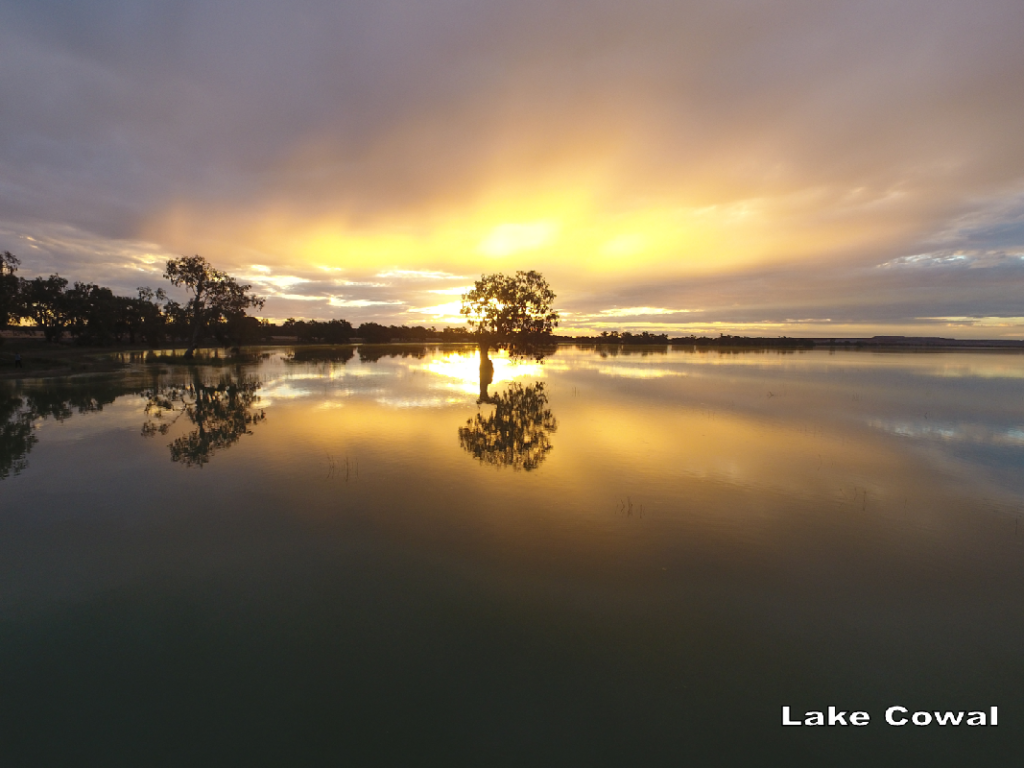 Make sure you stop in at the Lake Cowal Conservation Centre. The Centre provides environmental learning opportunities around the Lake Cowal area for community and school groups and is a wonderful source of knowledge on the subject of Lake Cowal.
Lake Cowal
Blow Clear Road, Lake Cowal, NSW 2671
0407 754 287
Lake Cowal Conservation Centre
sal.lake.cowal@gmail.com
http://www.lakecowalfoundation.org.au/