Step out of the hot sun and into any of our beautiful cafés and restaurants and you'll find an abundance of fresh, local produce, ice-cold drinks, locally roasted coffee, and local beer, wine and cider. Or for a luxurious experience head to a vineyard for a long lazy lunch.
Bland Shire (West Wyalong, Barmedman, Ungarie, Weethalle)
Treat yourself and pop into What's Cookin' in West Wyalong.  Relax, cool down, and enjoy great service from friendly staff and some awesome food.  What's Cookin is well known for their freshly-made 'Kool Krushers' – especially on hot days.  They also serve breakfast, light meals, burgers, fresh juices, and homemade treats.  If you do not want to wait in line, download the Bopple app, order your favourite meal, or Kool Krusher and pay online.  It will be ready for you by the time you get there.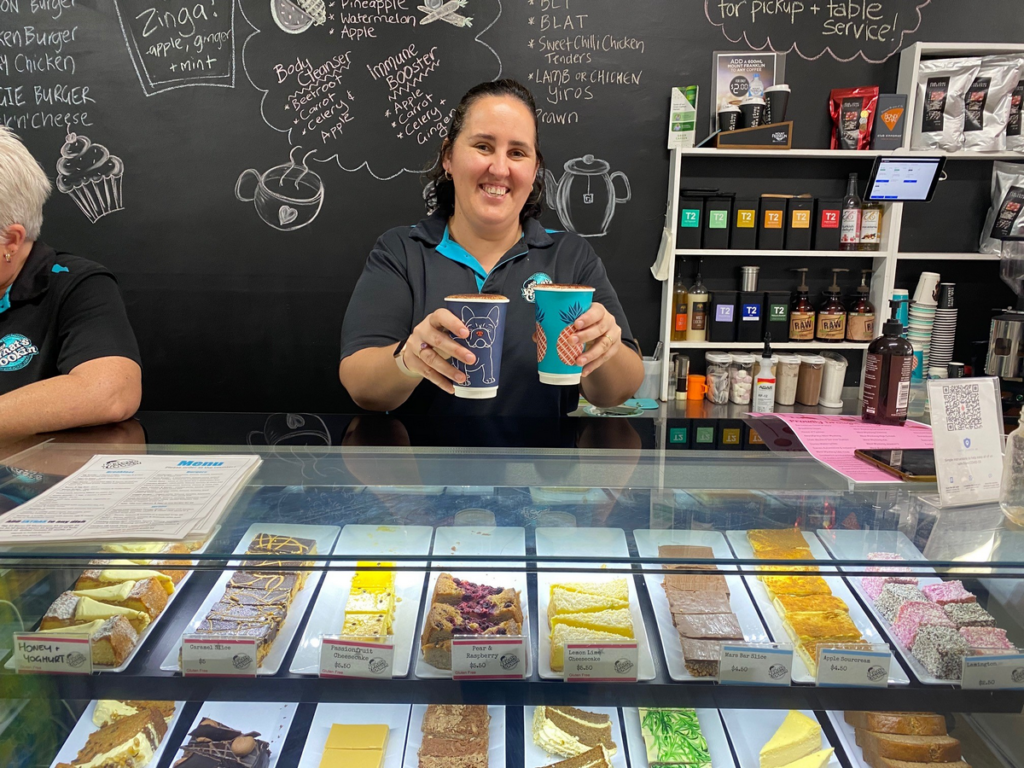 Coolamon Shire (Coolamon, Ganmain, Ardlethan)
Cool off with a refreshing homemade soda at Coolamon's newest café, The Station Collective. These icy cool drinks are packed with flavour. Located at the Coolamon Railway Station, The Station Collective serves brunch, lunches, coffee and cool drinks. You can enjoy it from the platform or inside. Open Friday to Sunday from 8 am to 4 pm.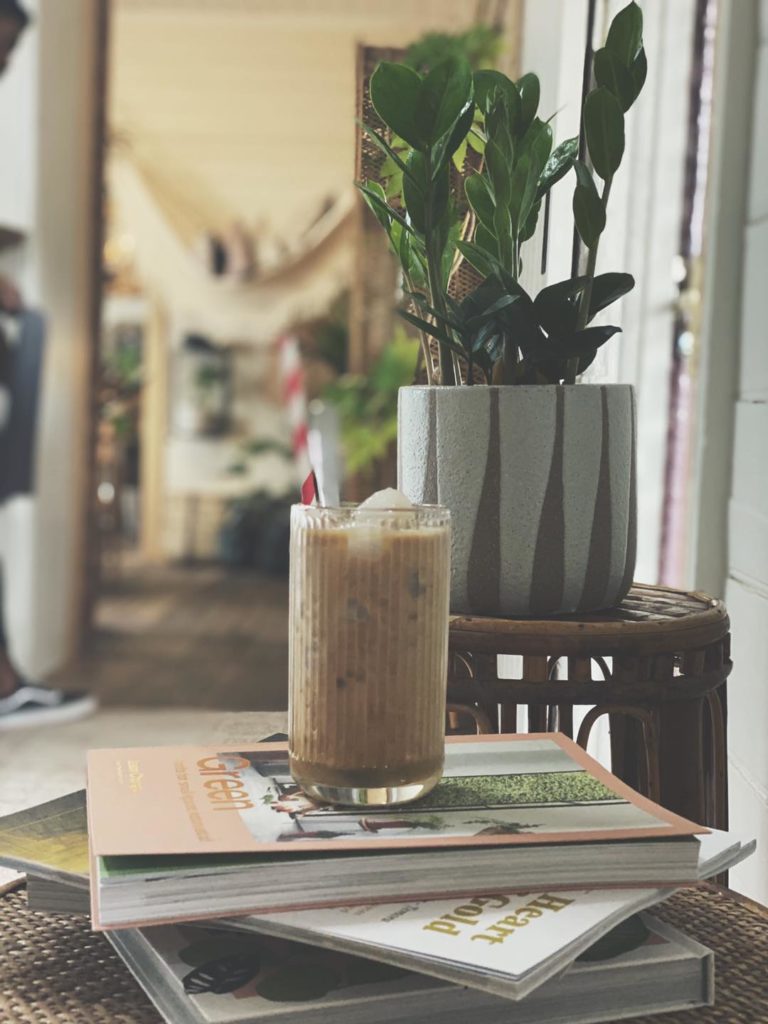 Murrumbidgee Shire (Jerilderie, Coleambally, Darlington Point)
The Coffee Nest, in the heart of Coleambally, is the proud business of a local brother and sister duo serving you the perfect coffee to start your day. Check out the menu here.
Sticky Fingers Candy Shop is the sweetest shop in Jerilderie and carries a large range of old-fashioned sweets including sours, boiled lollies, lollipops, licorice, ice cream, sorbet and gelato.
Snowy Valleys Council (Tumut, Tumbarumba, Batlow, Adelong)
In the Snowy Valleys you're spoiled for choice with great restaurants and cafés:
Three Blue Ducks, renowned for their restaurants in Bronte, Byron Bay, Brisbane and more, has opened at Nimbo Fork Lodge, between Gundagai and Tumut. Bookings are essential.
For dining, cakes or coffee among the vines you will love Courabyra Wines near Tumbarumba. Here you'll find amazing food featuring local produce, and wonderful views over the vineyards. Bookings are essential.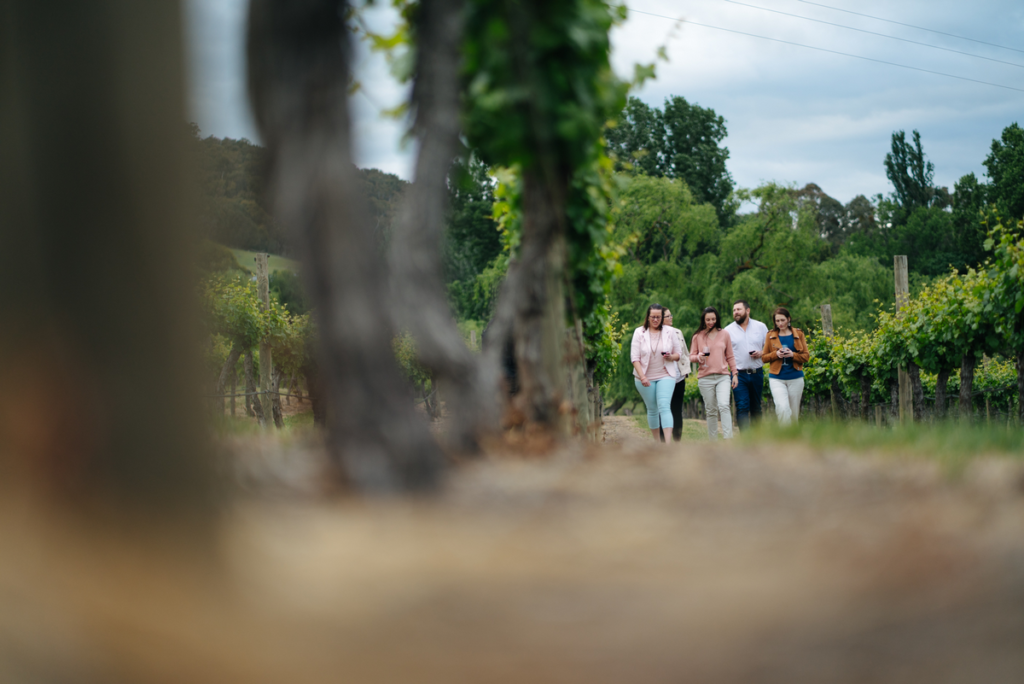 For excellent pub dining with a difference, check out Batlow Hotel. Batlow was devastated by last summer's bushfires, and the town declared undefendable. Publicans Matt and Linda stayed to feed and support emergency services, and although there was extensive damage to orchards, homes and businesses surrounding the town and in Batlow itself, the town was saved. Matt and Linda have some great stories to tell, including their recent encounter with Matthew McConaughey, but the great food, warm hospitality, and wonderful beer garden will keep you coming back – not to mention the fabulous cold beer! The contemporary pub-style menu has something to suit all tastes, including their famous schnitzels. Batlow Hotel's goal is to ensure that every guest's experience is of the greatest delight. Bookings are highly recommended.
Temora Shire Council (Temora, Ariah Park)
If you've ever visited Temora you'll know they're spoilt for coffee joints… but what sets one apart from the rest? Gelato… icy cold gelato.
Red Hen Hospitality Coffee Bar now stock the delicious local flavours of Griffith's Bertoldo's Bakery. Chocolate, strawberry, vanilla, passionfruit, bubble gum, mint choc chip and almond (made with almond milk) – with gluten and dairy-free options, everyone can enjoy the silky smooth sensations of this delicious gelato.
With homemade treats every Wednesday, and light fresh lunches on Thursday, Red Hen Hospitality Coffee Bar will quickly become your favourite coffee joint in Temora.
Why not take a weekend to slow the pace down in Ariah Park? Take a group and enjoy the rejuvenated Ariah Park Hotel in all its glory.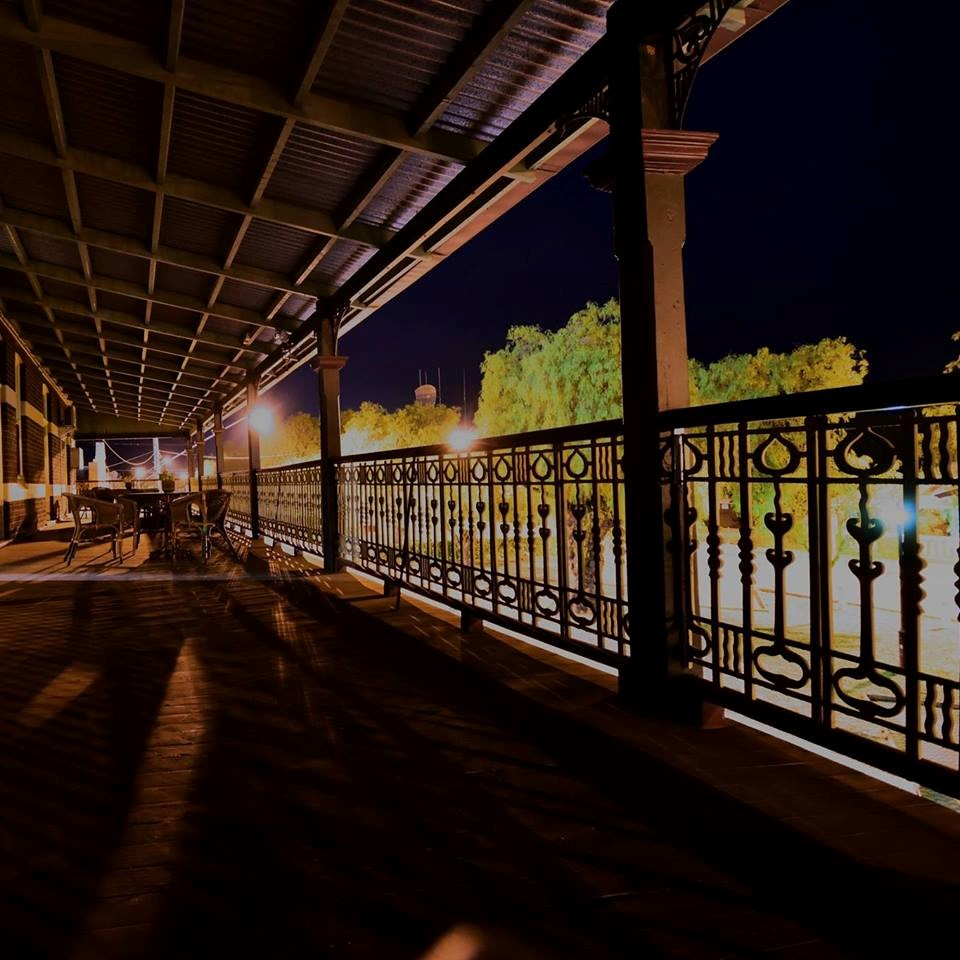 Now using the locally blended and roasted Quandary Coffee, you can sit on the balcony, sip espresso martinis and take in the serenity.