Summer 2021/2022 Events
Event season is here, don't miss these great sporting, cultural and musical events in our region.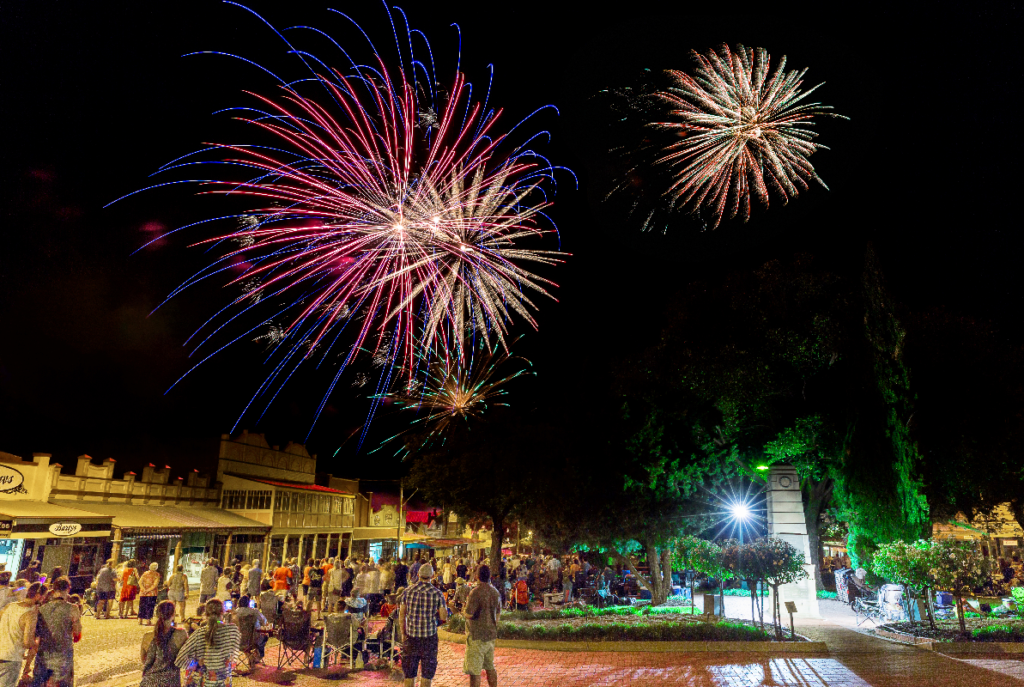 Coolamon NYE Street Party
Coolamon Shire Council are hosting a 2021 New Year's Eve Street Party – a fun, family-friendly event where you can relax and catch up with friends. The Beyond Bank Kids zone will be a huge hit with kids of all ages – featuring Jumping Castles, Cup and Saucer Ride, Face Painting, Old Kentucky Farm Petting Zoo and so much more. Enjoy a cold drink or delicious food from the various food vendors while you listen to live entertainment. The grand finale will be a spectacular fireworks display at 10pm. Grab your friends, Pack the picnic rug and head out to Coolamon for the perfect New Year's destination at the beautiful heritage Cowabbie St.
Event Details
Date: Friday 31st December 2021
Time: 6pm-10pm
Location: Cowabbie St Coolamon
Cost: Free!
2021 Coolamon Shire NYE Street Party Tickets, Fri 31/12/2021 at 6:00 pm | Eventbrite
NSW Free Flight National Championships, West Wyalong
The New South Wales Free Flight Society, in conjunction with Control Line Aircraft Society (CLAS), will host the West Wyalong National Championships.
The Championships will feature more than 40 events across eight days at 4 sites situated within 15 minutes of West Wyalong, from 28 December 2021 to 4 January 2022.
From aerobatics to graceful gliders, replica scale models to exciting control line combat, the Championships will have something for everyone, from novice flyers to the most experienced.
The Championships are a fantastic opportunity for people to learn more about the sport. The 2020 event will showcase the best in Radio Control, Control Line, Free Flight and Indoor flying.
Come and see the best model aircraft in action and enjoy a spectacular day out with the family. Entry is free!
Event Details
Date: 28 December to 4 January 2022
Time: All day
Location: West Wyalong
Cost: Free
MAAA Major Events – MAAA Event Website (maaaevents.com.au)
Tumbarumba Rodeo
The Tumbarumba Rodeo is back in 2022 to celebrate 75 years! This will be another action-packed show featuring both novice and professional events.
The Tumbarumba Rodeo is Australia's best New Year's Day Rodeo. It is the oldest Rodeo in New South Wales and the third oldest Rodeo in Australia.
Event Details
Date: Jan 1st
Time: 9am
Location: Tumbarumba Showgrounds
Cost: Free
www.facebook.com/tumbarodeo
Cycle the Snowies in the Tumut Cycle Classic!
The Tumut Cycle Challenge raises money for the local Tumut Hospital. There are several different rides on offer, designed to meet the needs of all cyclists, regardless of age, ability or experience. This is a great opportunity to have enjoy some amazing cycling routes while taking in the stunning backdrop of Kosciuszko and the incredible waterways around Tumut.
Event Details
Date: Jan 9th
Time: From 6am
Location: Tumut and surrounds
Cost: Free for kids, adults from $55 (donation to Tumut hospital)
www.tumutclassic.com.au
Hot to Trot Carnival of Cups, Temora
The Hot to Trot Carnival of Cups is Temora Trotting Club's premier event held every January. The carnival atmosphere sizzles with live music, fine dining, wine tasting, and the infamous "Hot to Trot Fashions on the Field" competition with a cash prize of $2,000 and category gift vouchers up for grabs.
Featuring the popular mini trotting races and free kids' entertainment including Jumping Beans Jumping Castles and face painting, the Hot to Trot Carnival is a family-friendly event.
Event Details
Date: Saturday 15th January 2022
Time: 5pm to 10pm
Location: Temora Showground
Cost: $10
https://www.trybooking.com/events/landing?eid=847731&
Southern Regions United Skate Park Series, Tumut
Skate, Scoot or BMX, there's something for everyone! This competition is open for all styles and levels. So, get in there and give it a go!
This awesome day also includes:
– Free coaching from pros between 8-9 am
– Live music
– Free giveaways from Vans, Skullcandy and MORE
Competition Format:
3 participants at the time x 3 min. Bails don't matter! So participants have the flexibility to try harder tricks. However, if they get stuck doing the same trick they'll be scored lower.
The 4 best participants of each division battle it out in a competition final to determine the 2 best of each division.
The 2 best athletes from the series will be invited to the Finals in Jindabyne.
Event Details
Date: Jan 22nd
Time: From 8am
Location: Tumut Skate park
Cost: Free
Southern Region Skate Park Series
Australia Day Pool Party, Temora
Celebrate Australia Day at Temora in 2022 with a free pool party that will keep all ages entertained and happy.
With loads of fun games and prizes to be won, the whole family can keep cool while participating in the jam-packed schedule.
Cool off in the pool or hang out at the splash park, or ride the Temora Twister waterslide for free. Temora Recreation Centre's facilities are second to none. Finish off the evening with a movie whilst you swim and enjoy some quality time with your family and friends. There are loads of prizes to be won and fun to be had.
Event Details
Date: Wednesday 26th January 2022
Time: 3pm to 9pm
Location: Temora Recreation Centre, Anzac St Temora
Cost: Free
https://temora.com.au/events-1/australia-day-pool-party
Markets Under The Stars, Batlow
Set amongst lush green pastures, panoramic vistas of orchards and grazing country, Batlow is hosting Markets Under the Stars.
There will be stalls selling local produce, crafts and products (including cider) as well as food vendors and live music.
Event Details
Date: Jan 27th
Time: From 3pm
Location: Hides Park, Batlow
Cost: Free (or gold coin donation)
https://www.facebook.com/SYLMarketsUnderTheStars
TumbaFest celebrates 25 years!
Celebrate with a great line-up of Australian artists, local cool climate wine and fun for all ages. Held in the picturesque town of Tumbarumba, it's an event for the whole family! Also check out the programme at Café Nest for lots of fringe events, kicking off Friday 25th February 2022.
Headlining on Saturday 26th will be the amazing Jessica Mauboy, with other notable acts being Tooma's own Fanny Lumsden and the excellent Wolfe Brothers.
Event Details
Date: Feb 26-27th
Time: Gates open at 10am
Location: Tumbarumba Creekscape
Cost: Free for kids under 17, adults from $90