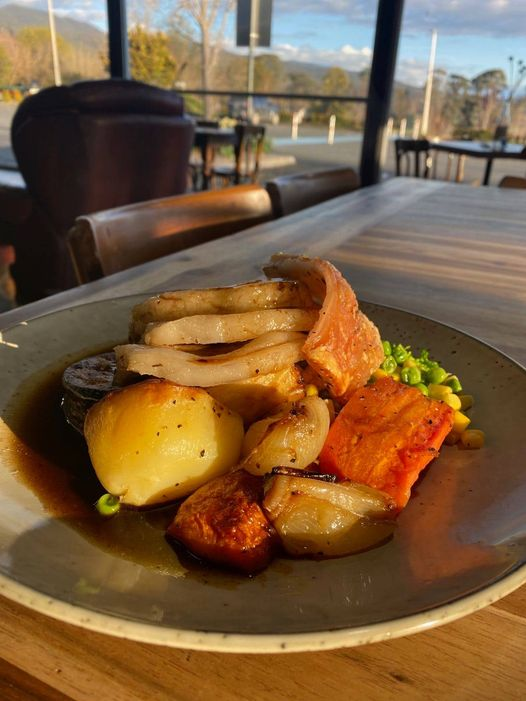 Pickled Parrot Providore in Khancoban
At Khancoban's new providore/café Pickled Parrot you can enjoy delicious food, local produce & gourmet products, essential groceries, and locally roasted coffee. The Pickled Parrot Providore features locally sourced fruit and veg and locally produced gourmet products (as well as all the grocery essentials) in their general store in beautiful Khancoban — a Snowy Mountains town steeped in history and full of personality.
They also stock their shelves as much as they can from within a 100 kilometre radius- helping you keep your food miles down. They are also serious about supporting local producers and use as many local products as they can in the dishes of their cafe menu.
Whether you're a local looking to stock up your pantry or you're a traveller getting a taste of fresh mountain air, you are always welcome at The Pickled Parrot.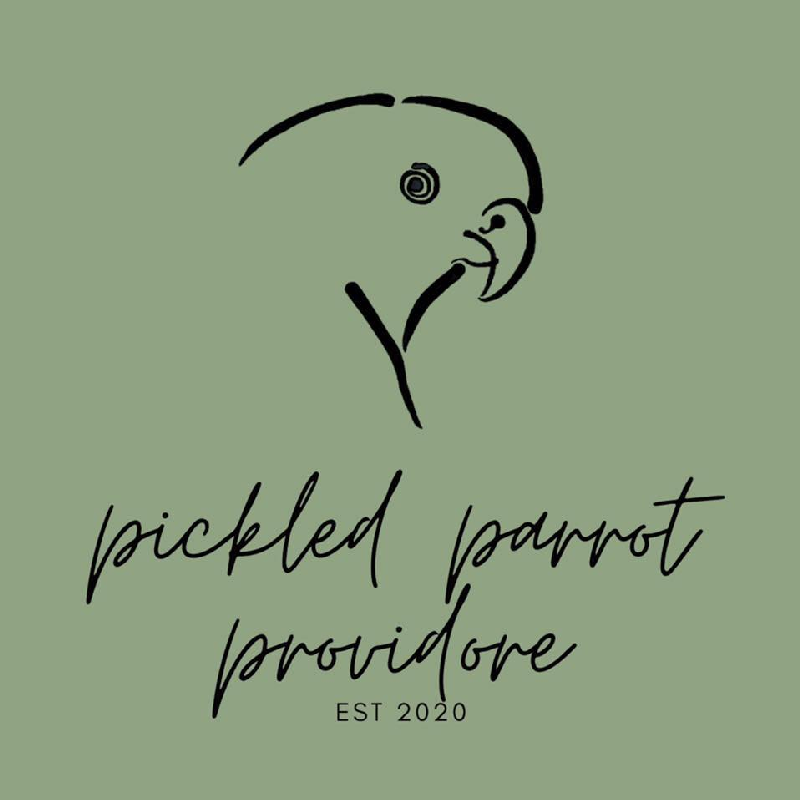 Local at Learmonts- local produce coop
Local at Learmont's is a cooperative run and owned by the makers and producers of the Snowy valleys. Their aim is to bring you the freshest, locally produced and made produce, craft, and art you could ever hope for – right in the heart of Tumut's CBD.
Local at Learmont's provides you with the chance to buy the biggest range of fresh local ingredients all in one place. Depending on the season, you'll find fresh raspberries, new season gala apples, freshly picked corn cobs, locally grown flowers, free-range and amazing tasting pork, bacon, and ham, local lamb plus jams, honey and so much more.
Open 10 am until 4 pm on Friday, Saturday, Monday, and Tuesday.
The money goes straight to the producers and makers ensuring our local businesses continue to thrive.
Situated in a gorgeous Art Deco building, the former draper and mercer shop of J.J. Learmont built-in 1927, you'll love the beauty of the store as much as the wonderful local produce and craft.
Tumbarumba's latest beverage offering: Ladbroken Distilling Co.
The Ladbroken craft distillery sits by the stream in Tumbarumba surrounded by snow-capped mountain peaks, vineyards, and traversed by crystal clear streams. The high-country climate infuses their products with unique local flavours. Their small-batch whisky and Eliksir Gins embody the adventurous character of the Snowy Valleys for you to savour.
Ladbroken Distilling pride themselves on hand crafting a range of uniquely Australian spirits that use locally grown produce. They put time, craftmanship and flavour into every bottle, to capture the beauty and richness of the high-country region for you to enjoy.
Khancoban Kitchen: handmade, spicy, delicious!
The Khancoban Kitchen is a small business located between the Upper Murray River and Kosciuszko National Park in NSW. Cooking with herbs and spices, and seasonal local produce is their passion. Sharing with friends is their happy place.
All products are made in small batches. They use freshly sourced, pure, natural spices, and quality ingredients. Their mission is to share this love of handmade delights to enjoy from their own pantry to yours.
Snowy Foodie Blog
Snowy Foodie is a blog featuring terroir photography through the use of local, traditional and seasonal food. Created by freelance graphic designer/photographer Annemarie Bolduc (Bottle and Brush Studio), Snowy Foodie helps to showcase the wide array of regional produce from the region and provides recipes and other inspiration for readers to enjoy and emulate.