This Autumn heralds the restarting of events across the Riverina, thanks to relaxed Covid-19 gathering restrictions. Plan your next trip around an event that interests you, and while you are here check out some of the amazing heritage and attractions in the surrounding area.
In your own backyard – Hay
Nestled along the banks of the Murrumbidgee River is the immaculate and welcoming town of Hay. Surrounded by the iconic Hay Plains and at the centre of The Long Paddock Touring Route, you will be amazed at the history and culture that Hay is renowned for.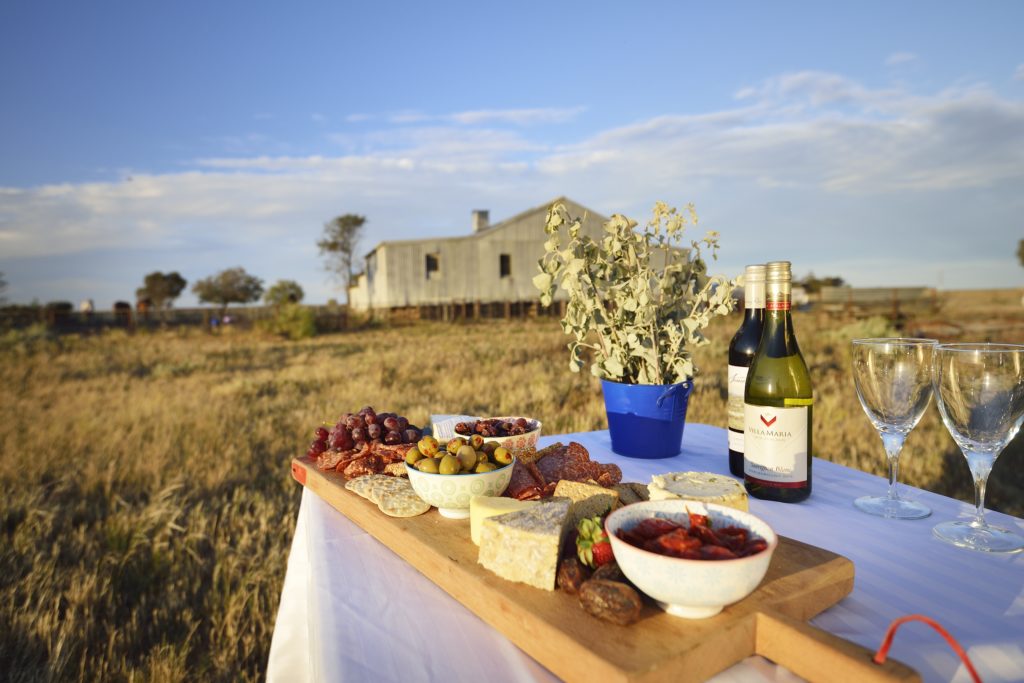 Take a walk through the river red gums along the Bidgee Riverside and cultural trail or explore Hay's heritage and museums including the iconic Shear Outback – Australian Shearer's Hall of Fame.
With massive, majestic night skies, sunsets that you can only dream about and flat plains as far as you can see, Hay is an astrophotographer's delight. Vast open spaces and country hospitality will greet you as you arrive and shadow you through as you explore this little gem.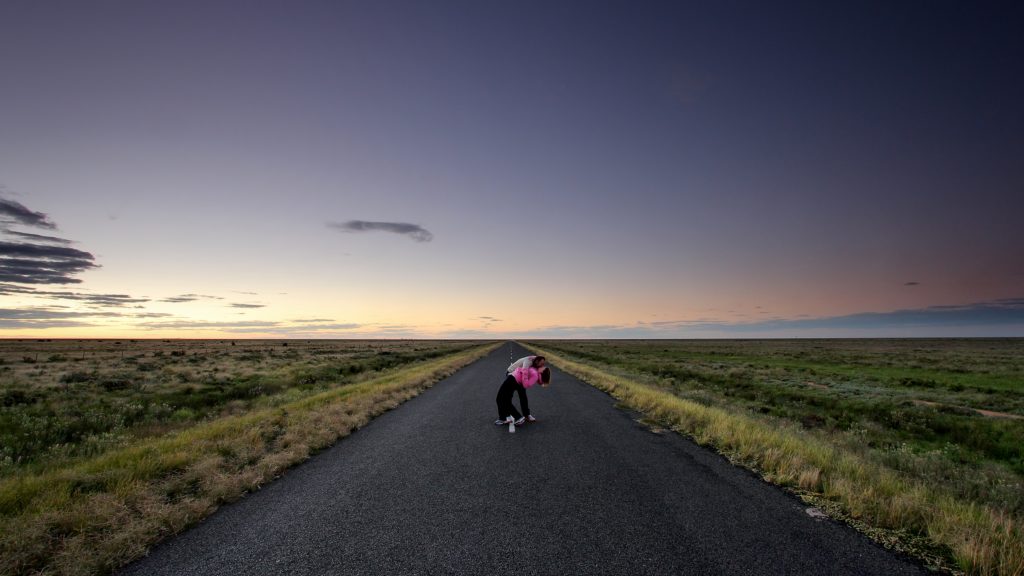 Easter will soon be upon us – enjoy the long weekend fishing and camping away from it all. Come up to Hay and wet a line in the Murrumbidgee River with the possibility of winning $30,000 in The Reel of Fortune – the richest tagged fishing competition in the Riverina. All you have to do is register by visiting the Aquna Sustainable Murray Cod website.
Some other wonderful family friendly events happening in Hay throughout Autumn include:
Shag Gregory Memorial Poker Run – March 13
An authorised Hay Vintage & Veteran Motorcycle & Car Club Run, this wonderful family event is celebrating 22 years of success. The Shag Gregory Memorial Poker Run host a great morning out on your bike then returning to the South Hay Hotel mid-afternoon for drinks and a BBQ dinner.
The 2021 route:
Hay Services Club – Meet at 8.30 for a 9.30 departure.
Pretty Pine | Moulamein | Kyalite | Maude | South Hay Hotel.
All proceeds from the run go to motor neurone disease association, school scholarships, hay can assist & more.
Evening markets and Haylumminate – April 1st and 2nd
On the Thursday evening before Easter come to Hay and enjoy an evening of markets, Illumninate projections and the re-opening of Witcombe Place in Lachlan St, commencing at 5pm.
Using the front of the Hay Shire Council building you will see some amazing images of Hay and the Saltbush plains. Enjoy a great start to your Easter weekend.
Shear Outback Working Dog Trials – Easter Saturday – April 3
On Easter Saturday every year The Hay Working Dog Club host the Shear Outback Working Dog Trials.
A wonderful opportunity to see Novice and professional dog workers with their incredibly loyal and intelligent cyanine sidekick.
A fun day for the entire family, located at the home of Shear Outback the Australian Shearer's Hall of Fame. Perfect spot for lunch or to have a walk through the museum.
Northern Beaches Symphonic Wind Ensemble – Playing in Hay Saturday 3 and Sunday 4 April
The Northern Beaches Symphonic Wind Ensemble is coming to Hay over Easter.
This Ensemble serves the Northern Beaches of Sydney through regular concerts. It provides opportunities for experienced brass, percussion and woodwind musicians to play high-grade symphonic repertoire.
Seating will be provided for the performance at Bishop's Lodge Historic House. BYO refreshments.
Where: Bishops Lodge Historic House
When: Easter Saturday April 3
Time: 5pm
Cost: $5 Donation.
Booligal Sheep Races – 10 April
The Booligal Sheep Races returns in 2021 with a new committee who are all revved up for a fantastic day out at Booligal.
Gates open at 11am, first race at 1pm – $50 to hire a sheep to race on the day.
Fashions on the field after heat 4, gumboot throw after heat 12, Booligal crawl after heat 16.
Free kids jumping castle | Free camping and showers available | Fireworks display after dusk.
Our heritage determines who we are – West Wyalong
From the past to the present West Wyalong has long been known for its historic buildings, most of which are still in use today, despite the early assessment of explorer John Oxley when he passed through the area in 1817 and famously declared "from want of timber, grass and water, it would never be inhabited by civilised man".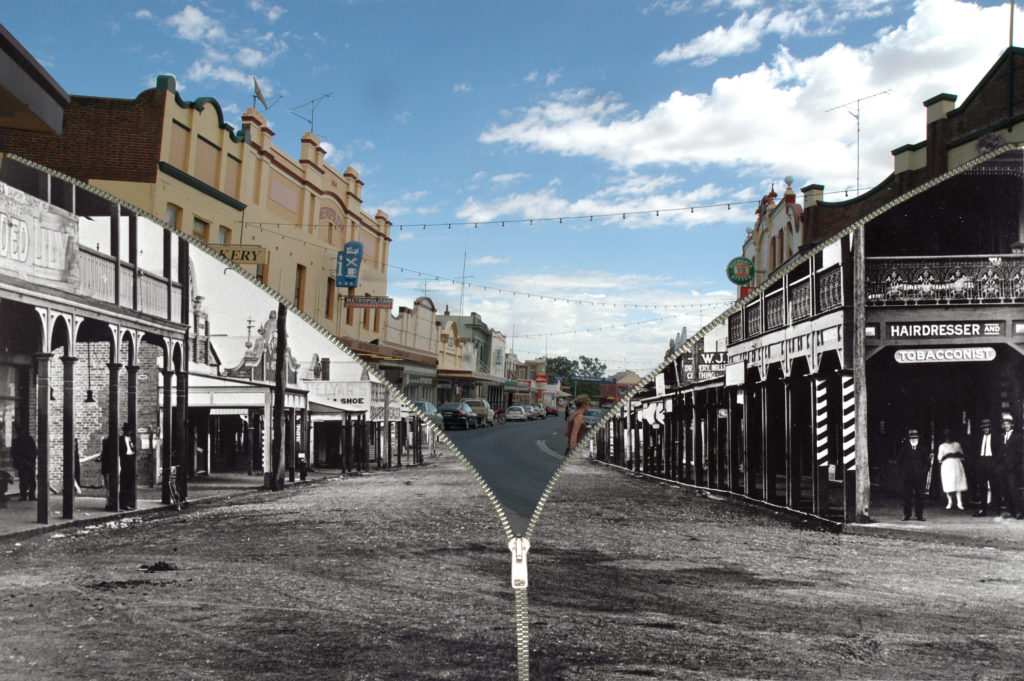 The self-guided Heritage Trail allows you to explore the township and its unique heritage. You can download the izi Travel app which is a talking app that will provide you with comprehensive insights into the magnificent heritage features that make the township so unique.
A brochure detailing the Heritage Trail can be obtained from the West Wyalong Visitor Information Centre at 6 Shire Street, West Wyalong.
Combine your heritage visit to Bland Shire with a trip to the Weethalle Country Music Muster. If you like Country Music in the Country, this event is not to be missed. Weethalle will rock with country music from 28th April to 2nd May. Artists include Rodney Vincent, Terry Gordon, Matt Manning, Bec Hance, John & Christine Smith, The Byrnes Sisters, The RedBak Studio Band and many more.
Camping is available but we recommend booking early to avoid disappointment. Pets are permitted on leash.
Lots of food stalls and side entertainment is available for the whole family including a camp oven cook-off and Sunday Poet Breakfast.
For bookings contact Gayle Clark on 0428 757 337.
If country music isn't your thing, show your determination and endurance at the West Wyalong Gold Triathlon. Have you got what it takes?
West Wyalong Triathlon has a distance and race for everyone, so join on Saturday 27th March 2021 for a great day out.
West Wyalong Triathlon has joined the www.riverinatriathlonseries.com.au and is the last race of the series. West Wyalong Triathlon will hold the series presentation at the famous Holland Park Swimming Pool after all races are completed.
Pub in a Paddock – Temora
The Old Narraburra Church, 20 minutes north east of Temora, will be full of activity as the recently restored building turns into a Pop-Up Pub on Sunday March 21st, 2021.
Make a day of it and take in some of the lesser-known trails around the Temora Shire.
Take Milvale Road out of Temora towards Young and then a left onto Morangarell Road which snakes through to the church which you will see bustling with activity on your right.
Breakfast, including barista coffee, will be served from 10am and lunch is a roast with all the trimmings. The fully licenced bar (no BYO) will be serving cocktails, spirits, beer and wine, and the live band is sure to have your toes tapping. The kids will keep themselves occupied with the kid's entertainment on offer.
When you are ready to continue your journey, turn right onto to Morangarell Road which parallels the Narraburra Creek, and enjoy the tranquil scenery. Stop at the old timber bridge for a picnic over the water just next to Heinrich's Bridge. Return to Temora via Trungley Hall Post Office Road which winds its way through the picturesque valley between Narraburra Hills and Boginderra Hills Nature Reserve, to arrive at the former German settlement of Trungley Hall. Turn left onto Trungley Hall Road and head back to Temora, calling in to the beautiful Lake Centenary for afternoon tea on the water's edge. Grab a hot or cold beverage, a delicious treat, or a light meal from Sugar & Spice – the cutest little retro food van around and finish your afternoon with a leisurely stroll around the perimeter of the Lake, which is simply stunning at sunset.
Take a day to really appreciate the hidden treasures of the Temora Shire.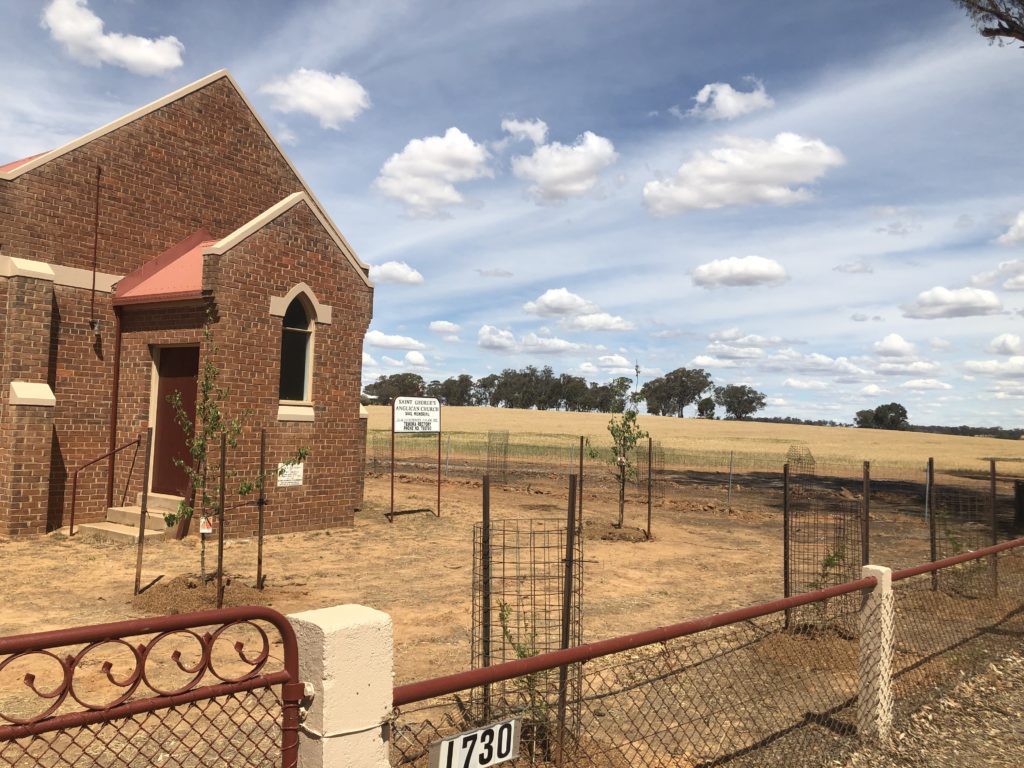 Event: Pop Up Pub – Old Narraburra Church
Date: Sunday 21st March, 2021
Time: From 10am – 6pm
It's not just cricket in Cootamundra-Gundagai
Bradman's Tour
Start Location: Cootamundra Heritage & Visitor Information Centre
Starting at the Heritage Centre, you will be overwhelmed with the information and history at the centre, with few artefacts on Sir Donald Bradman to get you started off. Just across the road is Albert Park, one of the two Cootamundra Cricket ovals. Turning down onto Adams Street, you follow this all the way until you reach Bradman's Birthplace which will be on your right-hand side. The Volunteers at the centre will inform you of the great history and guide you through all the artefacts donated to Donald's Birthplace Museum. Upon leaving the Museum, still on Adams street and just around the corner is Bradman's oval- the second Cricket oval in town. From here you want to get to your final destination, the Captains walk which is located in Jubilee Park on the corner of Wallendoon and Onley Streets.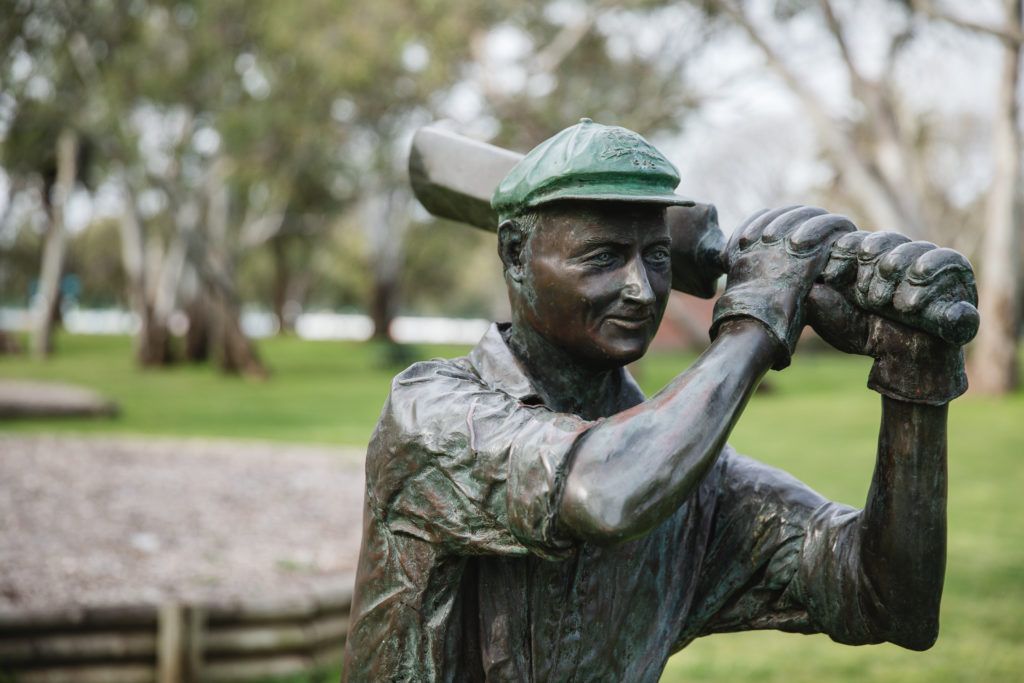 End Location: Captains Walk, Jubilee Park.
https://www.visitcootamundra.com.au/around-town
Historic Buildings
Start location: Old Cootamundra District Hospital
Cootamundra is Rich with Historic buildings, and starting at the Old Cootamundra Hospital you will not be disappointed. Located on the corners of Mackay and Thompson streets, the somewhat eerie building is a beautiful old two-story building with a grand entrance.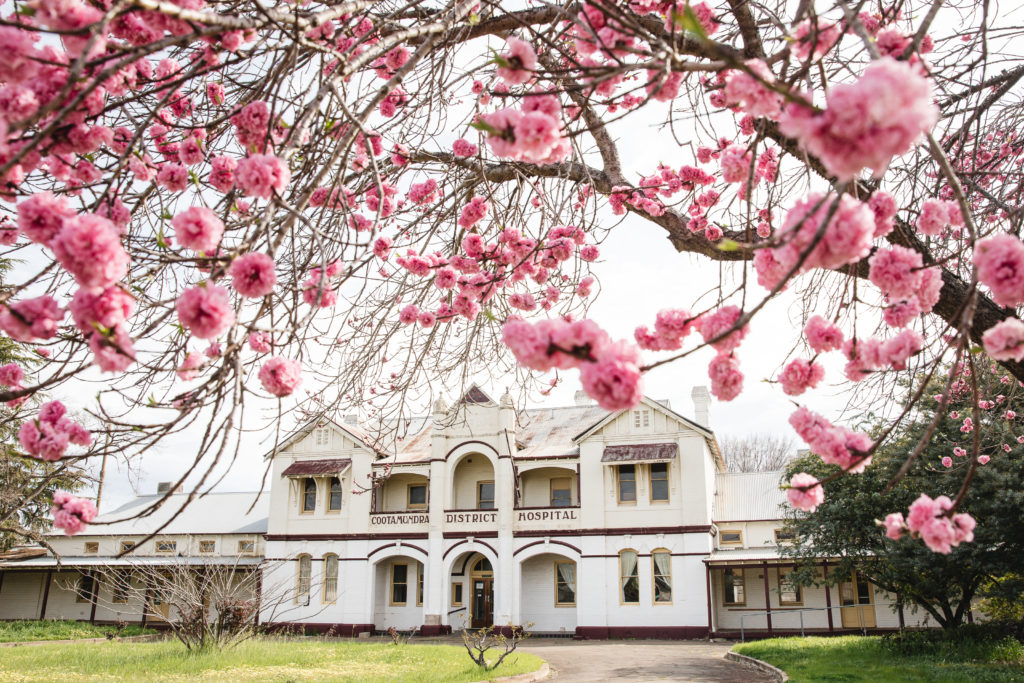 From here its a short distance to Cooper street where you can find the old Police station and residence, the Cootamundra Post Office with town clock and the National Bank Of Australian Building. Turning onto Wallendoon street, you will find many old fashioned pubs, that are not only beautiful on the outside, including the Albion and the Globe Hotel. More historic Bank buildings, and turning onto Parker Street (Main Street of Cootamundra), it is like taking a step back in time- how many historic buildings can you spot?
End location: Main street of Cootamundra, Parker Street.
https://www.visitcootamundra.com.au/around-town
Old Gundagai Gaol Self-Guided Tour
Enter a world of bushrangers and convicted criminals are you explore the Old Gundagai Gaol with an entertaining and informative self-guided audio tour. The tours of this heritage site are available daily at the Gundagai Visitor Information Centre. The process is simple pick up an audio and headphones, map and a key and head up to the Gaol to start your tour.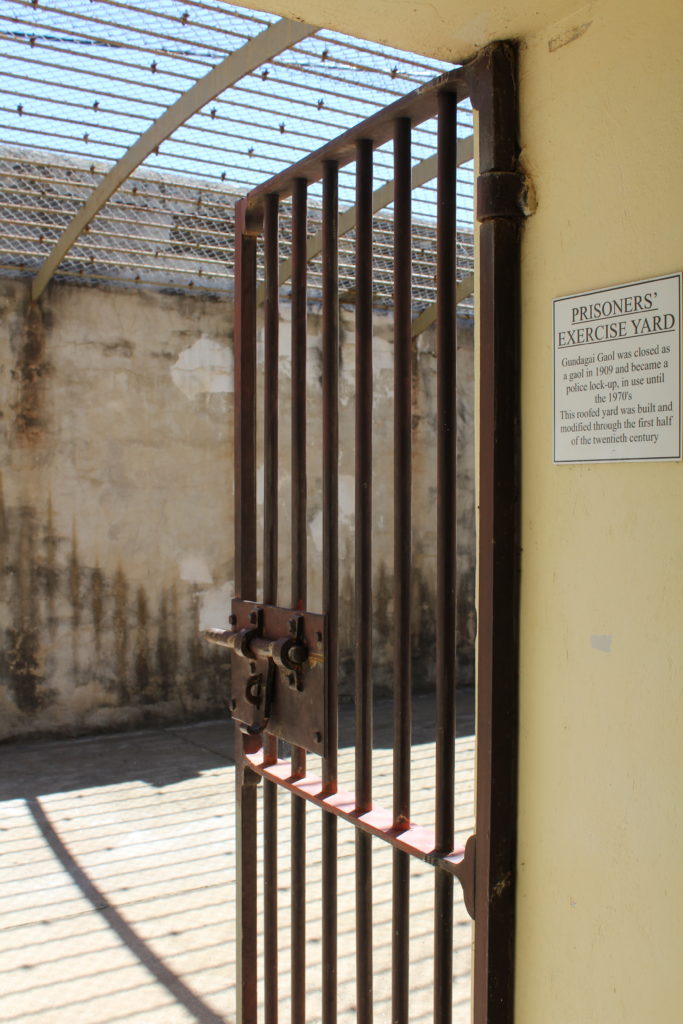 Explore cells that held the infamous bushrangers Moonlite and Peisley. Enjoy world-class narration of various stories of law and order in a frontier town.
The Old Gundagai Gaol stands at the corner of First Avenue and Byron Street, surrounded by a high wall of local slate that is sure to capture your attention!
Gundagai Architectural Heritage Walk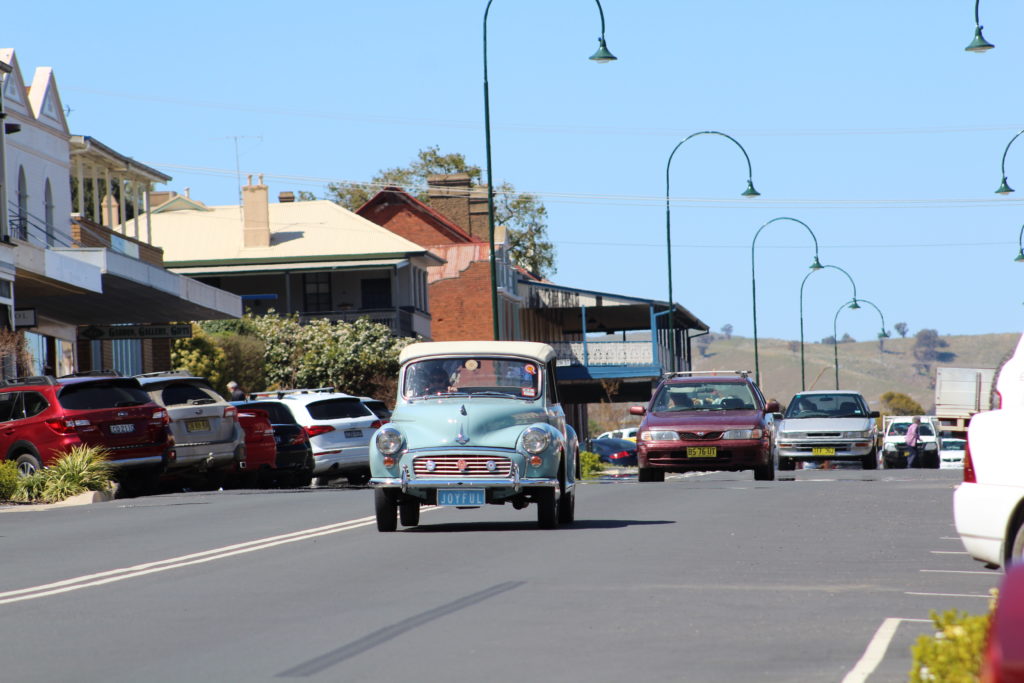 Gundagai is a town of rich history. Come and enjoy a pleasant two kilometre stroll viewing many historic points within the town. This walk starts and finishes at the Gundagai Visitor Information Centre. The first point of call is Rusconi's Marble Masterpiece located at the Visitor Information Centre. With Dad, Dave, Mum and Mabel next door in Carberry Park. Then onward up Sheridan Street with 27 interesting places to explore including Gabriel Historic Photo Gallery, the Old Gundagai Gaol, the Heritage Railway Station and much more. Come discover the extensive history on offer at Gundagai!
Bushcamping at Ballyrogan Weir, Carrathool Shire
Halfway between Hillston and Lake Cargelligo on the Lachlan Valley Way is Ballyrogan Weir situated on the Lachlan River.  Turning left takes you to this hidden gem which offers bush camping at the Weir site.  The Brewster Weir Campground contains a toilet, picnic facilities and fireplaces and can be accessed by 2WD in dry weather only. 
Kick back, relax and enjoy the abundant birdlife, peaceful surrounds or try your luck with a fishing rod.
The drive out to Ballyrogan Weir takes approximately half an hour passing the State forest at Hillston, an orchard, a jojoba plantation, and various other agricultural sights.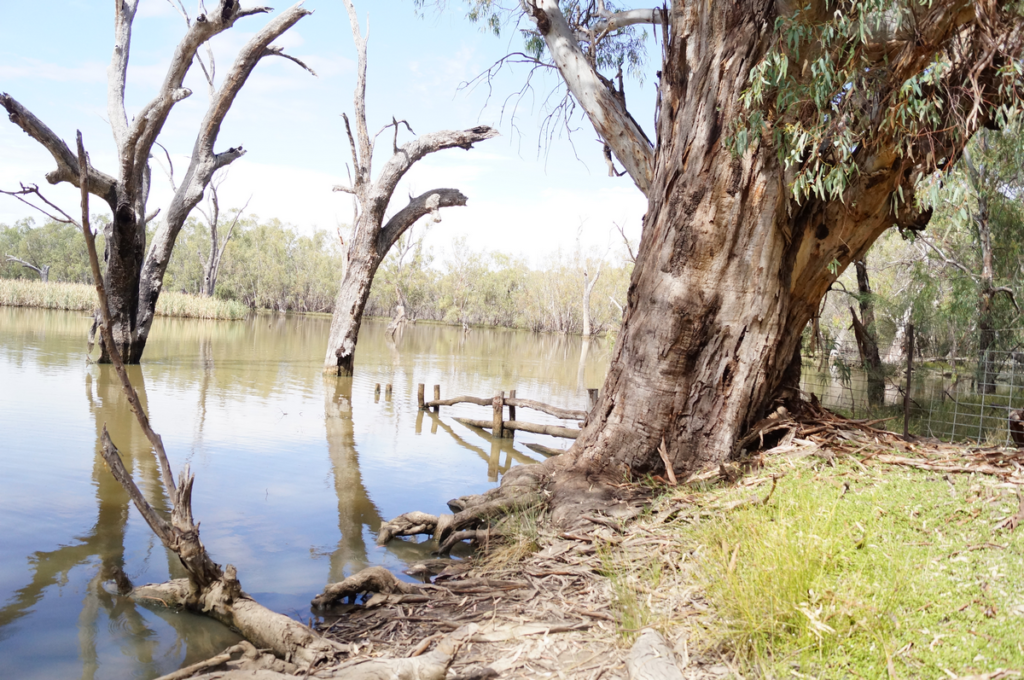 The Ballyrogan Channel feeds Lake Brewster which is located on the other side of the Lachlan Valley Way. Entry to Lake Brewster is unavailable at this time due to earthworks in the Lake.
However, you can drive into the Lake Brewster entry and a left hand turn over a narrow bridge will take you around the outside of the Lake and will eventually join Mount Daylight Road.  This drive is recommended for vehicles only, best to leave your caravan elsewhere.
As the weir campground is occasionally closed, please check in at the Visitor Information Centre (Red Dust and Paddymelons Gallery, 170 High St, Hillston NSW 2675 (02) 6967 1594) before travel.